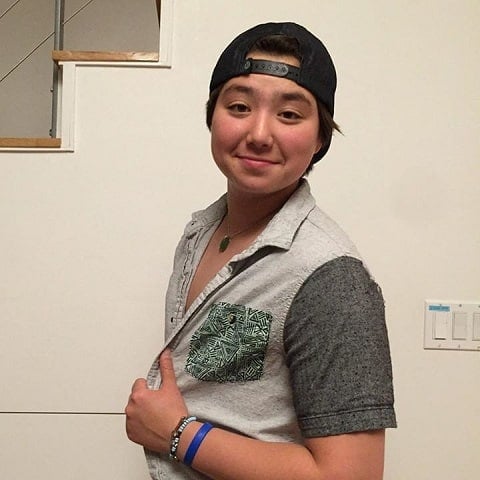 (Image via Facebook)
Harvard student Schuyler Bailar is to become the first trans man to compete on a U.S. college men's swimming team, reports Out.
Swimming since the age of four, by his teenage years Bailar became part of the group that in 2013 broke the record for the 15-18 U.S. National Age Group in the girl's 400-yard medley.
Although he experienced depression, self-harm and an eating disorder as a result of the struggle to accept his gender identity, his problems were alleviated when in 2014 he began a medical transition.
Earlier this year, Bailar came out as trans on Facebook, writing "I'm sure you've noticed changes in my appearance, my clothes, my gender expression. I am no longer girly or feminine; my chest is flat; I wear ties instead of dresses. This post is to affirm your suspicions: I am transgender."
Although recruited to Harvard to compete on the women's swimming team, coaches accepted his decision to transition with an "absolutely, unwavering amazing" yes.
Men's coach Kevin Tyrell said:
"I want Schuyler on my team for the same reasons I want all of my athletes. I believe he wants to push himself academically and athletically. When all of our swimmers and divers have this mindset everyone improves daily in every aspect of their lives. This process will contribute to them being outstanding members of society."
Bailar's message for other trans athletes?
"Come out. Be visible. Don't be miserable. The world is changing and you do have options."
Last week, triathlete Chris Mosier became the first known out trans athlete to join a U.S. national team.
Watch Schuyler share his story below: