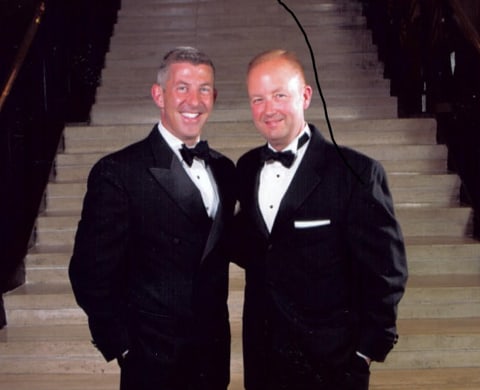 An oil company president is charged with assaulting a gay activist in an apparent hate crime in downtown Austin in April.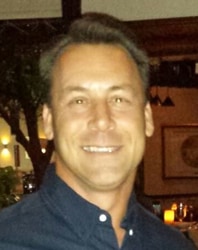 Andy Smith (above left) is executive director of the Texas Instruments Foundation and has been a longtime business leader in the Dallas LGBT community. Smith and his husband, Paul Von Wupperfield (above right), were walking in downtown Austin on April 18 when Anthony J. Fera (right), the president of a Houston-based oil company, nearly struck them with his truck as he was leaving a parking lot.
The Austin Statesman reports:
Smith yelled at Fera who responded with anti-gay slurs, the affidavit says. Fera and Smith continued to argue until Fera eventually got [out of] his truck and punched Smith in the face, according to the affidavit. Smith was unconscious for about a minute and suffered a broken nose as well as cuts to his face, the affidavit said.

Fera, 51, is the president of MidStar Energy and the father of former UT kicker Anthony Fera. MidStar Energy's website lists horizontal drilling and well planning among the services it offers.
Fera was arrested June 2 and charged with assault with injury, a class-A misdemeanor punishable by up to one year in jail and a $4,000 fine. Texas has a hate crimes law that includes sexual orientation. However, there is no penalty enhancement available under the hate crimes law for a class-A misdemeanor.