|— Promoted by Human Rights Campaign —|

The decision in Obergefell v. Hodges is expected any day. There are three possible dates: Thursday, June 25; a rare Friday, June 26; and Monday, June 29. More than one Towleroad reader, understandably anxious to hear whether a majority of 9 people think gay persons are equal in the eyes of the Constitution, has asked:
"Why is it that every time there is a gay case at the Supreme Court, they always decide the case at the last possible moment? I'm on the edge of my seat here!"
It's an insightful question, and one that may have occurred to many regular readers of the Towleroad law column. Every major LGBT equality (or, inequality) decision from the Supreme Court–including, Bowers v. Hardwick (it is ok to criminalize sodomy), Romer v. Evans (the you-can't-discriminate-against-gays-just-because-you-hate-them case), Lawrence v. Texas (it is not ok to criminalize sodomy), Hollingsworth v. Perry (marriage freedom in California), and United States v. Windsor (the Defense of Marriage Act is unconstitutional)–were handed down toward the end (in the case of Romer) or on the very last day of the Court's term.
Even more notable, as NYU Law Professor Kenji Yoshino reminded me, Lawrence and Hollingsworth were both argued on the same day one decade apart and decided on the same day a decade apart (March 26 and June 26, in 2003 and 2013, respectively). The other cases were decided at around the same time: Windsor was argued the day after Perry and decided the same day. Romer was argued on October 10, 1995 and decided on May 20, 1996, the earliest of the bunch. What is it about gay rights decisions that always puts them toward the end, if not at the very end, of the Supreme Court's terms?
But, of course, it's not just the gay rights decisions. The phenomenon is better described as a "controversial" thing rather than a "gay" thing.
As a recent law review article suggested, hot-button, controversial, or highly newsworthy cases are generally handed down at the end of each Supreme Court term. This year is no exception. In addition to Obergefell, we are awaiting several potentially groundbreaking cases, including one that could throw out Obamacare, another challenging a particular kind of lethal injection practice, and another that, if the conservatives win, could eviscerate the government's ability to combat discrimination in housing. In previous years, the final day(s) of the term gave us decisions on Obamacare, the Civil Rights Act, redistricting, and many more hot-button issues. The tradition of waiting to decide controversial cases seems to be well documented.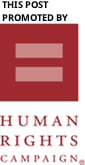 There are several reasons why controversial decisions are held until the very end.
1. Practicality: Sometimes, it's just a matter of the schedule. Lawrence, Windsor, and Hollingsworth were argued in March; Obergefell was argued at the very end of April. It is hard to imagine how the Court, with limited staff, slow moving justices, and multiple cases to handle could do it much faster. Plus, there is much work to be done after oral argument. It is true that cases are "decided"–in the sense that the justices informally vote–long before the cases are officially "decided"–namely, released and published. But it takes time for clerks to do research, draft opinions, do some more research, re-draft opinions, argue with their colleagues and with the justices, and circulate drafts among those chambers signing on to a particular opinion. That process itself could create more drafts and redrafts. It may even cause a shift in the voting: there are several high profile examples of justices shifting positions when they see the majority draft going around. Sometimes, the majority draft turns into the dissent draft and vice versa as a result! Still, the practicalities of deciding a case at the Supreme Court does not explain why cases like Romer, which are argued early in the term, also get decided late.
2. Controversial Decisions Take Longer: If you know you are about to write a decision that will anger 49% of the population and throw the political establishment into a tailspin, you are going to write your decision deliberately and take care to advance the best possible argument. Even if you are in the dissent, you are going to want to spend extra time crafting your jeremiad against the wrong-headed majority. Although I did not clerk at the Supreme Court, my appellate clerkship experience suggests that this is often the case. A big decision is "a big f'in deal," as Vice President Biden would say.
3. Overwhelming Force: A PR guru would argue that if you toss all the bad news out at once, no one single piece of bad news is going to get a lot of press. Plus, if there's some good news thrown in there, the public will get some of the bad news, but realize that it could be worse. There are three more decision days left and 7 hot button issues. The news cycle could take outrage over all 7 at once and it might last a few days, perhaps weeks. But if the Court slowly churned out several decisions that angered a sizable portion of the population, it creates an extended period of outrage that could erode the popular respect for the Court.
4. Hit and Run: Deciding controversial decisions on the last day of the term, the day before the justices jet off to their summer homes, has a "hit and run" feel to it. Even if they stay in town, as some of them do, they don't come to work, they aren't in the spotlight, and the opportunity for direct criticism is limited. This notion made much more sense when there were only 3 television networks dispensing news. Now, the internet news cycle makes complaining a 24/7/365 business.
5. Tradition: For at least the last 60 years, the Court has handed down its most controversial decisions at the end of its terms. For an institution whose members have a keen eye on their and the Court's legacies, the symmetry of tradition makes sense.
But what is striking about Obergefell being handed down toward the end of the 2015 Supreme Court term is that this decision feels much less controversial than every LGBT decision to date. Then again, our social networks do not often include men like Antonin Scalia, John Roberts, Samuel Alito, and Clarence Thomas.
Follow Ari Ezra Waldman on Twitter!
________________________________________________________________________________
This post is promoted by the Human Rights Campaign. HRC envisions a world where lesbian, gay, bisexual and transgender people are embraced as full members of society at home, at work and in every community.