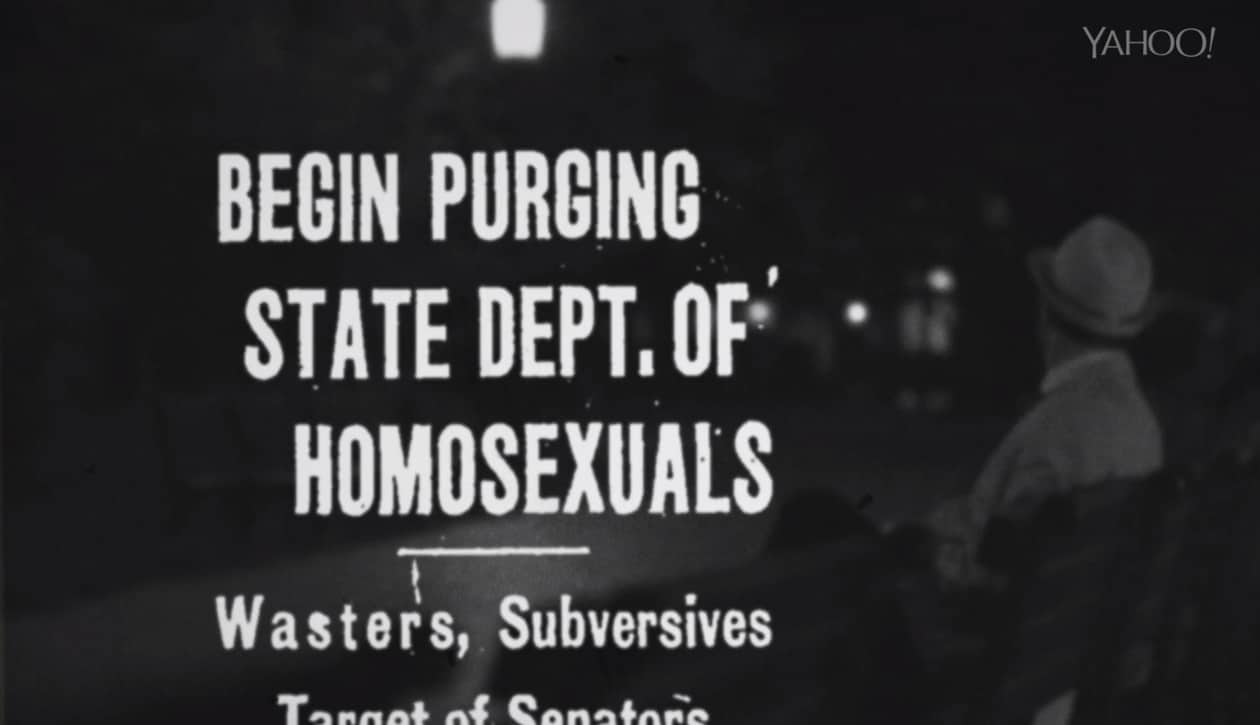 Last week, we told you about a new mini-documentary from Yahoo!'s resurrected Viewfinder series titled Uniquely Nasty: The U.S. Government's War on Gays. The full documentary, which includes narration from Matt Bomer and George Takei, has now been posted online.
The documentary sheds light on the U.S government's systematic persecution of gay Americans working in the federal government. Starting in 1953 with President Dwight D. Eisenhower's executive order that all homosexual "sex deviates" working in the federal government should be fired and extending through the reign of notorious FBI director J. Edgar Hoover on down to George W. Bush and his proposed constitutional amendment that would have banned same-sex marriage nationwide, Uniquely Nasty provides a gripping look at just how deeply American gay men and women have been hated by their own government over the last 60 years.
Investigative journalist Michael Isikoff helms the documentary alongside fellow producer Alan Springer. At a screening of the documentary in Los Angeles which Towleroad attended, Isikoff commented that before working on this project he was unaware of just how intensely the U.S. government targeted gay Americans, a fact that shocked him given his long history as a political reporter. The story of the war on gays has, for the most part, not been told. Until now.
Watch the full documentary on this uniquely nasty chapter in American history, below.
And check back for our exclusive audio track of a Q&A with producers Isikoff and Springer about the film.