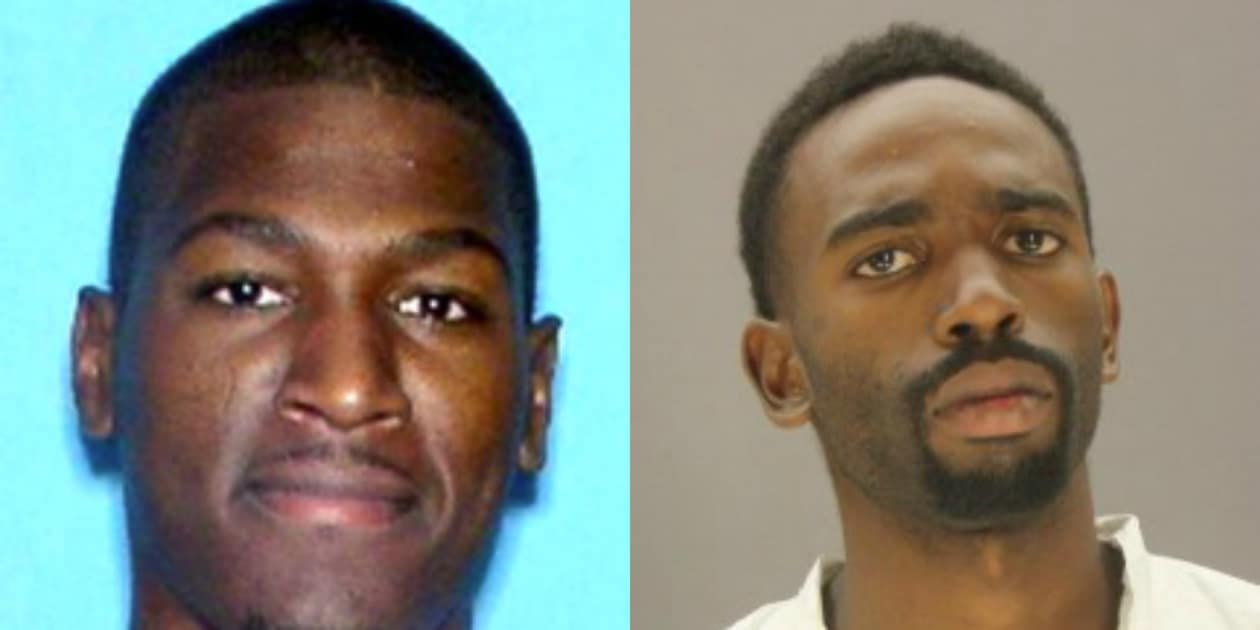 The "gay panic" defense reared its ugly head this week in two brutal attacks in Dallas and Atlanta.
In Dallas, 25-year-old Kieron Alexander (above  right) is charged with murder for allegedly beating 54-year-old Ricky Griffin to death, then attempting to light him on fire.
Alexander told police that Griffin "made several unwanted sexual gestures toward him," according to The Dallas Morning News:
A witness, who lives in the apartment and was not identified, told detectives that Griffin had come to visit her earlier in the day. She left him and the suspect, 25-year-old Kieron Alexander, alone for about an hour, police records show.

When she came home, she found Griffin beaten to death and a small fire burning next to him. Alexander fled the scene, police said.

Records show that while detectives gathered evidence at the scene, Alexander attempted to re-enter the apartment. He was arrested and taken in for questioning.
In Atlanta, police are searching for Denzale Johnson (above left), who they say beat Adrian Wilson, 44, with a baseball bat and said he "hates gay people" after the victim helped him change a flat tire, according to Project Q Atlanta:
Wilson tells Project Q Atlanta that rather than use the spare tire, he told Johnson that he could repair the damaged one. Johnson asked how much that would cost and Wilson said $10. Johnson said he didn't have that much and Wilson says he then joked that he'd repair the tire for free "because I got a peep show." Wilson says he was referring to Johnson wearing his pants low on his hips and exposing his underwear.
As Wilson was fixing the tire, Johnson kept asking what he meant by a peep show, before eventually inquiring whether Wilson was gay. After Wilson told him he was, Johnson said "he hates gay people." When Wilson got up and walked away, Johnson struck him in the head with a baseball bat.
Wilson says he then grabbed a jack handle from his vehicle to defend himself and Johnson fled. Wilson then used a towel from his vehicle to help stop the bleeding and called police. He was transported to Atlanta Medical Center for treatment of a large gash on his head, according to the incident report.

"This wasn't an argument. I guess the guy had some issues so he's kind of sensitive. I've never had anyone react like that. I've been openly gay since i was 21 or 22 and have never had anyone react like that," says Wilson, who has lived at the apartment complex for 12 years.

"It was not so much what I said but the fact that I was gay," he adds.