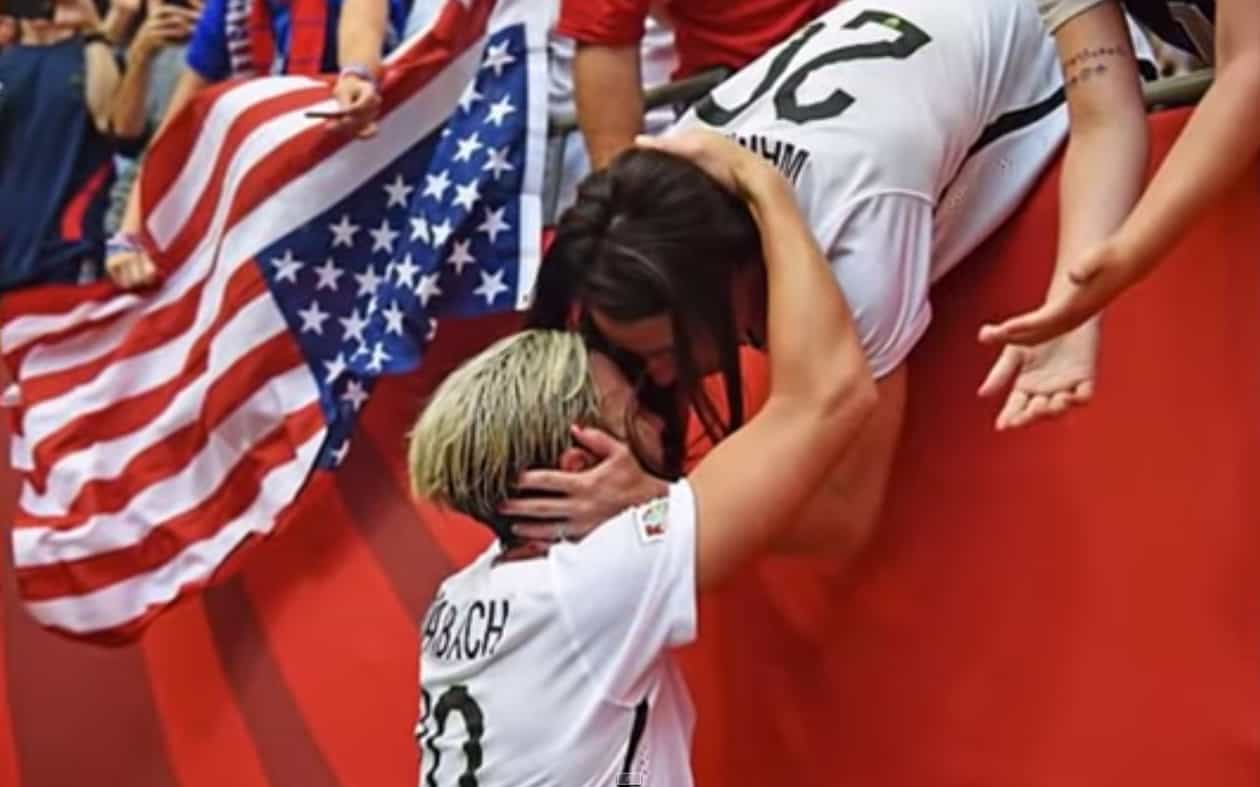 On Sunday, Team USA's all-star striker Abby Wambach gave new meaning to the chant, "I believe that we will win."
Wambach, who as BuzzFeed notes has scored a remarkable 183 goals in 274 games, making her the sport's leading international scorer among both men and women, had yet to win a World Cup title. That is until her team's stunning 5-2 victory over Japan in Sunday's Women's World Cup Final.
Immediately after the referee blew the final whistle, Wambach made a bee line to her wife Sarah Huffman who cheered in the stands. As soon as Wambach found Huffman the two embraced and kissed, proving that Team USA was not the only winner on the field that day.
The emotional moment televised around the world came just little over a week after the Supreme Court's ruling legalizing same-sex marriage nationwide.
Wambach along with fellow Team USA player Megan Rapinoe are both active members of Athlete Ally which seeks to root out homophobia and transphobia in sports.
Watch video of the emotional moment that was a victory for both love and Team USA below:
https://www.youtube.com/watch?v=qTNKdi5pzWs