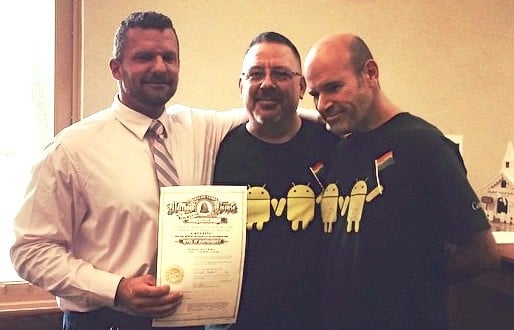 Russ Towers is the only openly gay county clerk in Texas and the first out official in ultraconservative Paris, Texas. He's also completely ripped, as you can see below.
After serving seven years as the county's elections administrator, Towers was appointed clerk in April after his predecessor retired. On June 26, hours after the U.S. Supreme Court's ruling in Obergefell v. Hodges, Towers issued his first marriage license to a same-sex couple (above). From The Texas Observer: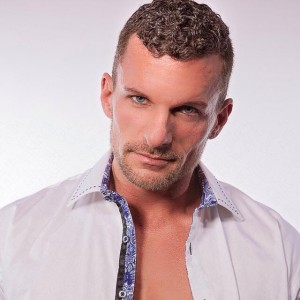 "For me, it was very surreal, because it was something that I never thought that I would see in my lifetime, but to be on the other side of the counter, to be the one issuing, made it especially special for me. It was probably one of the proudest moments and days that I've ever had professionally."
Towers slammed clerks who are still refusing to issue same-sex marriage licenses, including Hood County's Katie Lang, who was sued by a same-sex couple Monday morning.
"It makes me sad," he said. "We're all clerks, and we all take the same oath to preserve, protect and defend the Constitution, the laws of the United States and of the state, and that doesn't apply to do just some people or the lifestyles with which you agree."
Towers, a Republican, will face election next year but says he isn't worried about his sexual orientation becoming an issue:
"I am out, and nothing will ever change that. I suppose that could make some people uncomfortable, but I think most people who are active voters can recognize the changes that I made as an elections administrator to improve their voting experience, and maybe that will be enough to sway them to trust me in the job that I do as county clerk."
Read the full story here.