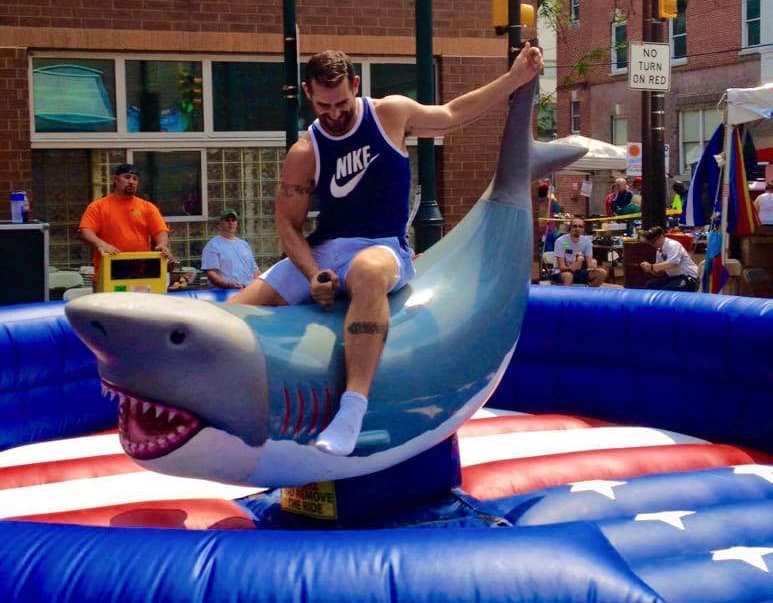 Gay Pennsylvania State Representative Brian Sims shared a photo on Sunday that officially constitutes the lawmaker's second attempt to #BreakTheInternet.
Sims' first #BreakTheInternet moment came last year in the form of a #tbt pic from his college football days looking rather hunky. 
His latest cyber assault on our senses shows the legislator riding a giant mechanical shark to kick off the beginning of shark week, a week of programming on the Discovery Channel devoted to all things shark.
Sims posted the above photo on Facebook, captioning it only, "I got this!" Yes you do, Sims.