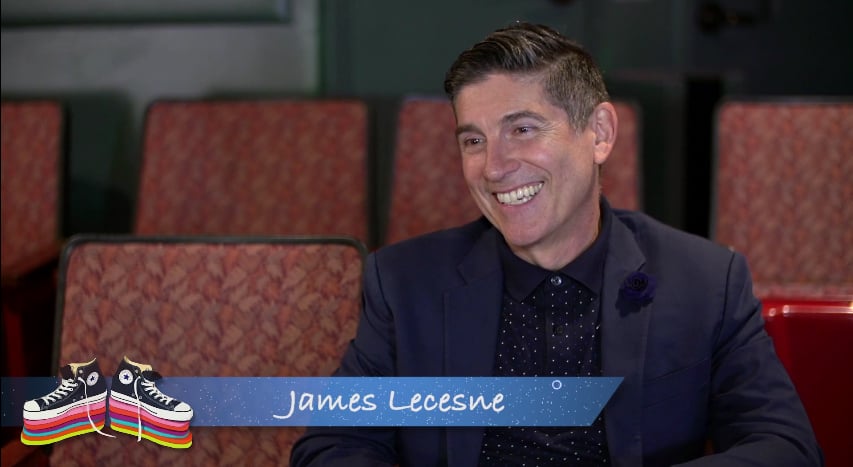 Many people will recall the 1994 short film Trevor by James Lecesne, which tied for an Oscar for Best Short Subject in 1995.
Here's a refresher, and a must-watch for those of you who haven't seen it:
https://www.youtube.com/watch?v=l7vOCD58K6k
The film's success also inspired Lecesne to co-found The Trevor Project, which is a 24/7 national suicide and crisis hotline for LGBTQ youth. Since then, he has created several solo theatre productions, adapted Armistead Maupin's Further Tales of the City for Showtime, and served as a writer on Will & Grace, and written a novel, among many other projects.
The novel, Absolute Brightness, has now inspired a forthcoming play called The Absolute Brightness of Leonard Pelkey, which begins previewing on July 11 and opens in a limited engagement at the Westside Theatre on July 27.
Lecesne takes on every character in the play, set in a small NJ town. The townspeople tell the story of Leonard Pelkey, a "tenaciously optimistic and flamboyant 14 year- old boy" who disappears. They never understood the boy's charm and effect on them until he vanishes, and the force of nature that he was is revealed. The music for the show has been composed by Duncan Sheik in a production directed by Tony Speciale.
Bringing things full circle, a portion of every ticket goes back to The Trevor Project.
Listen to Lecesne talk about the show in this exclusive clip: