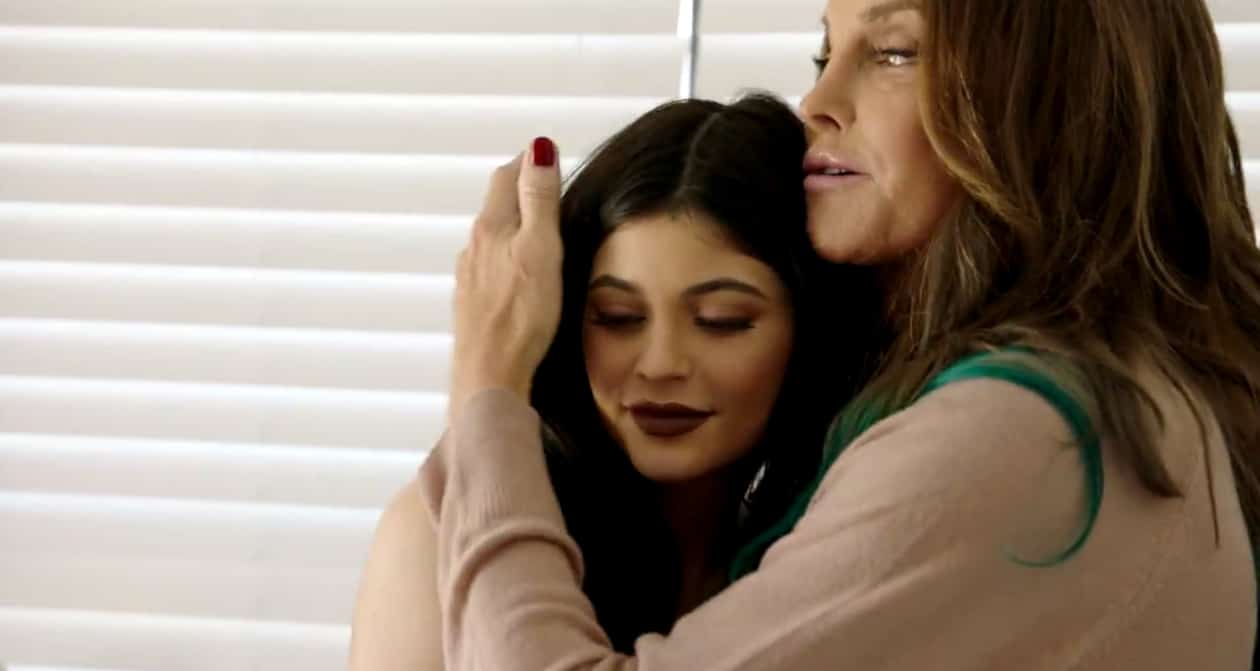 In a new promo for her E! reality series I Am Cait, Caitlyn Jenner is shown up close and personal with her family for the first time since transitioning.
The video is captioned, "Sometimes, it can take a lifetime, to start living."
Jenner's mother shares an emotional confession in the video about Caitlyn's transition, saying, "My first feeling was, I lost my son. Then I thought, 'You know what? I'm gaining.'" Caitlyn herself is also clearly emotional in the new spot that shows the highs and lows of her journey thus far. In one scene she sabers a bottle of champagne celebrating that Caitlyn is finally free. In another, she tears up as she says she just wants her kids to be "proud of their daddy."
The promo is not without its moments of lightheartedness, though. Going through her closet with daughter Kim Kardashian, Caitlyn points out a dress she loves to which Kim says, "Mom has that."
This latest video released by E! appears to show Caitlyn speaking to a group of LGBT youth. She tells them, "Hang out with the people who love you and respect you." She then cheers them on, shouting, "We're all beautiful."
Caitlyn recently started a blog that will focus on her journey and on issues of concern to the LGBT community. In her first post Caitlyn writes,
Up until now, I have totally isolated myself from the transgender community so I have a lot of catching up to do. I feel such a responsibility to this courageous group to try to get it right and tell all sides of the story. To me, that's always the biggest question: am I doing it right?
Watch the video from I Am Cait below:
[fbvideo link="https://www.facebook.com/IAmCait/videos/1604837416424472/?permPage=1″ width="480″ height="270″ onlyvideo="1″]