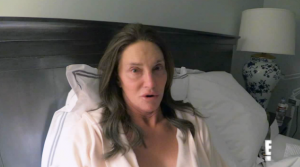 In a new clip for the upcoming E! docuseries I Am Cait, Caitlyn Jenner reveals the responsibilities of representing the transgender community in the public eye have been weighing heavily on her.
Said Jenner:
"I feel bad that these – especially young people – are going through such a difficult time in their life. We don't want people dying over this. We don't want people murdered over this stuff. What a responsibility I have towards this community. Am I going to do everything right? Am I going to say the right things? Do I project the right image? My mind is just spinning with thoughts."
I Am Cait premieres July 26 at 8pm CT on E!