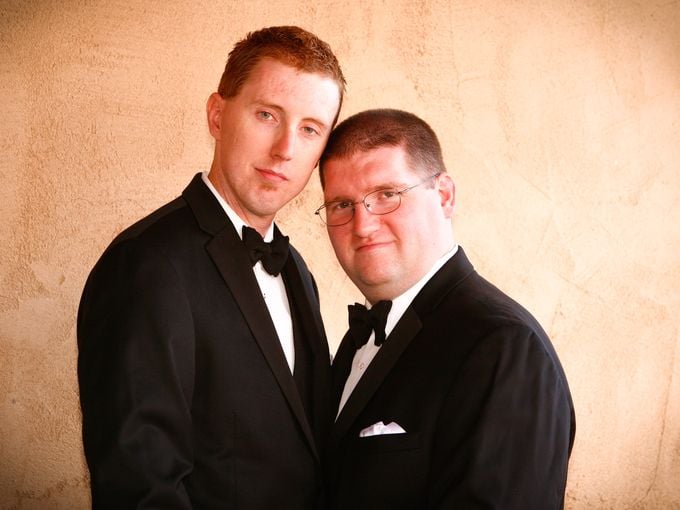 In January, John Stone-Hoskins' husband took his own life.
Now, Stone-Hoskins (above right) is dying from cancer, with an estimated 45-60 days to live.
But before he dies, Stone-Hoskins wants the state of Texas to provide him with an accurate death certificate for his late husband, James Stone (above left), reflecting that the two were married in New Mexico last year.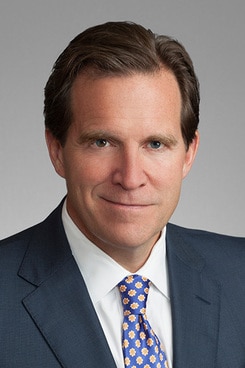 Neel Lane (right), an attorney for Texas' same-sex marriage plaintiffs, has written a letter to the Department of State Health Services demanding that it issue the document.
The Texas Lawyer reports:
Now that the nation's high court has ruled that Texas and other states must recognize same-sex marriages, Lane argues that the state agency needs to recognize Stone-Hoskins' marriage to his now-deceased spouse.
The proposed death-certificate revisions are urgent because his client Stone-Hoskins' late husband died without leaving a valid will, Lane said. Also doctors have diagnosed Stone-Hoskins with terminal cancer, Lane said.
Stone-Hoskins "cannot wait," Lane told state agency officials in his email. "He has submitted everything necessary to issue the new death certificate, but [the agency] has not agreed to do so. Mr. Stone-Hoskins is on borrowed time—his doctors expect him to live another 45–60 days. As you probably know, such projections are unreliable, and he may die at any time," Lane wrote.
The Department of State Health Services hasn't commented on the request. Lane said if DSHS doesn't provide an accurate death certificate, he'll seek an emergency order against the agency, as well as attorneys' fees.
Stone-Hoskins made headlines following Stone's death when he alleged that churches in his husband's hometown of Mountain Home, Arkansas, refused to conduct his funeral service.
Update: Stone-Hoskins says he plans to file a lawsuit against the state on Monday over the death-certificate.