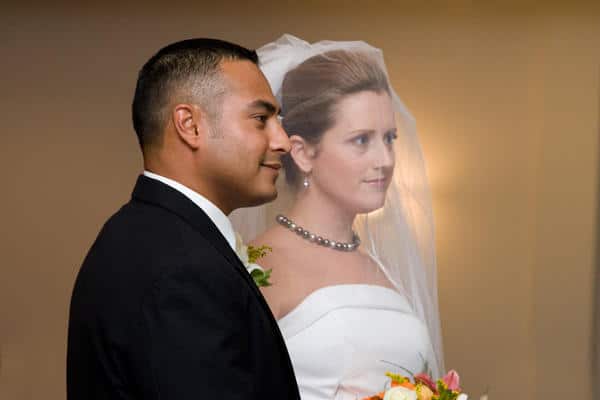 A transgender widow in Texas is still fighting to have her marriage (above) to her late husband recognized, even after the U.S. Supreme Court struck down same-sex marriage bans in Obergefell v. Hodges.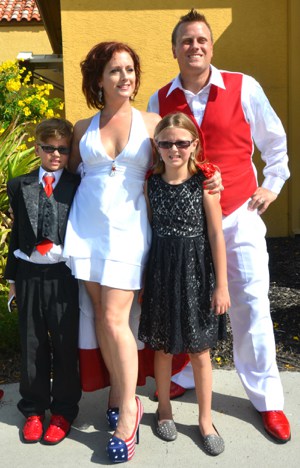 Nikki Araguz Loyd's husband, Thomas Araguz III, was a volunteer firefighter who was killed in the line of duty in 2010. Shortly after his death, Thomas Araguz's mother and former wife — Simona Longoria and Heather Delgado — sued Araguz Loyd, seeking to block her from collecting death benefits because she's transgender. They argued that because Araguz Loyd was born male, the marriage was void under the state's same-sex marriage ban. This was despite the fact that Araguz Loyd had been living as a woman since she was a teenager, and that both her California birth certificate and her Texas driver's license were updated to reflect her gender identity.
The case has dragged on for more than five years. In 2011, a district judge granted summary judgment to Longoria and Delgado, before an appeals court overturned that decision and remanded the case for trial. Longoria and Delgado appealed to the Texas Supreme Court, where the case is pending.
Araguz Loyd said she believes now that the U.S. Supreme Court has ruled in favor of nationwide marriage equality, she'll prevail and collect approximately $700,000 in death benefits. The only argument put forth by Longoria and Delgado has been that Araguz Loyd isn't entitled to death benefits because it was a same-sex marriage.
From The Texas Observer:
"I'll celebrate when I have finality, when I know that my fight is truly over, because while we do have marriage equality, there is still pending litigation disputing the validity of the marriage of a trans person based on it being a same-sex marriage, so we don't completely have marriage equality in Texas yet, but we will," said Araguz Loyd, who has since remarried. …
Kevin Parker, an attorney for Longoria and Delgado, confirmed he plans to keep fighting and still hopes the Texas Supreme Court will hear the case.
"There's the issue regarding whether the U.S. Supreme Court decision can affect a marriage, if it existed at all, that ended years before the decision came out," Parker said. "There's definitely a potential effect to the U.S. Supreme Court decision, and it does mean we have a higher hill to climb, but it's still going to go on until the Texas Supreme Court says otherwise."
Araguz Loyd was the stepmother of Thomas Araguz's two children, but she's been unable to see them since his death. However, she told me she is preparing to adopt the two children of her new husband, contemporary artist William Loyd (above right). Araguz Loyd also runs the National Transgender Alliance.
Watch a report on the case, including an interview with Araguz, below.