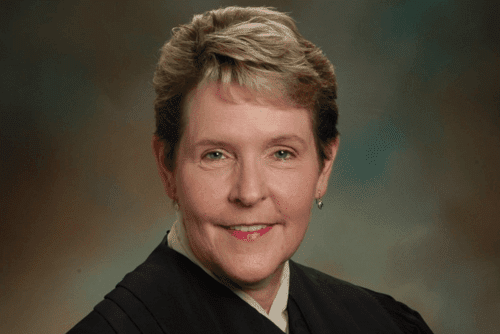 A federal judge in Alabama has ruled that the state's probate judges must issues marriage licenses to same-sex couples if those judges are also issuing marriage licenses to heterosexual couples.
The decision came from Judge Callie Granade, whom you may recall struck down the state's gay marriage ban as unconstitutional earlier this year. On Wednesday, Judge Granade ordered that her decision was binding because of the Supreme Court's ruling last week.
U.S. District Judge Callie Granade of Mobile issued a brief order saying state probate judges can't discriminate against gay couples since the U.S. Supreme Court has ruled gay marriage is legal everywhere […]
Granade's order doesn't affect counties that have stopped issuing all marriage licenses in response to the Supreme Court decision, but a gay rights attorney said other counties must treat people equally or face penalties.
"We will ask Judge Granade to hold them in contempt if they'd don't," said Shannon Minter of the San Francisco-based National Center for Lesbian Rights in Washington.
Possible penalties include monetary fines, cost assessments and even jail time, but Minter said no decision has been made about which penalties to seek.
"We'll cross that bridge when we come to it," Minter said.
Minter said his group knew of seven of Alabama's 67 counties that were issuing licenses to straight couples but not gay couples early in the day, but the number dropped by at least four when Elmore, Franklin, Tallapoosa and Tuscaloosa counties said they would issue licenses to anyone.
Still, despite the ruling from Judge Granade, several Alabama counties are still withholding marriage licenses from same-sex couples citing a statement from the state's Chief Justice Roy Moore that probate judges do not have to issue a marriage license to same-sex couples.