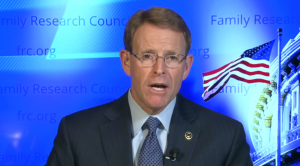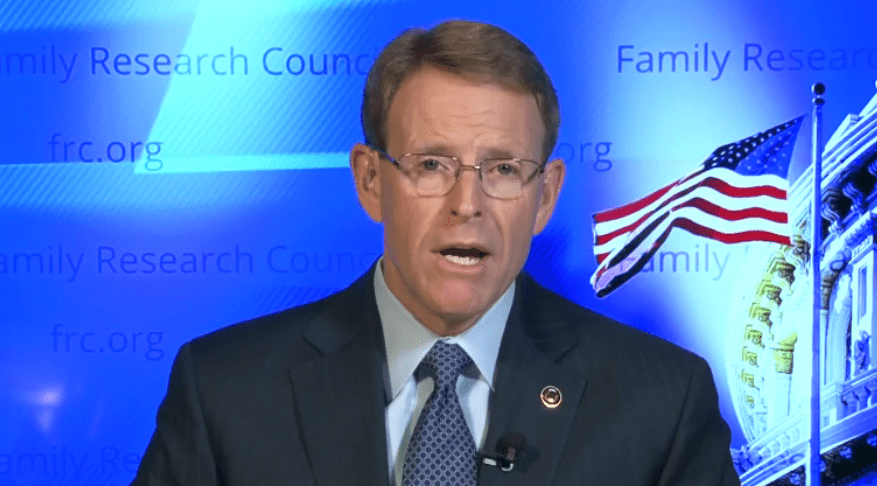 Speaking with CNN's Michael Smerconish over the weekend, Family Research Council President Tony Perkins praised Donald Trump's 2016 presidential campaign, saying he thinks it will have a "positive impact" on the other GOP candidates.
A new NBC/Marist Poll finds Trump leading the Republican presidential field in New Hampshire and trailing slightly behind Scott Walker in Iowa.
While acknowledging that Trump may have "a hard time in the end convincing social conservatives to back him," Perkins claimed Trump is still tapping into legitimate right-wing frustrations with the GOP.
"The conservatives in this country are so fed up with politics as usual among Republicans…that they're just looking for someone to talk straight to them, even if they don't agree with them," said Perkins. "I mean given all of his bluster he is still a breath of fresh air among many conservatives in this country."
In other words, right-wing conservatives in this country are looking for a candidate who will dish out raw, unfiltered crazy – as opposed to hiding it behind an aura of electability or black-rimmed glasses.
And when asked about Trump's opposition to abortion in light of his 1992 assertion that he was "very pro-choice," Perkins seemed to brush the flip-flop off, saying:
"I think social conservative voters are willing to allow people to change because most of them have changed so they understand the dynamics of change."
https://youtu.be/4es6kIvJXjk?t=27s