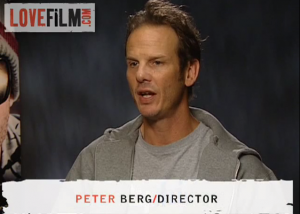 Peter Berg, producer of the television series Friday Night Lights and director of films such as The Kingdom, Hancock, Battleship, and Lone Survivor, was apparently so riled up that Caitlyn Jenner was receiving the Arthur Ashe Courage Award at the ESPYs last night that he completely missed the point of Jenner's speech about the importance of respecting transgender individuals.
Berg shared the following tactless meme on his Instagram yesterday: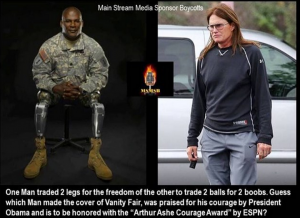 Yes Jenner's selection as the recipient of the award has been controversial but demeaning stuff like this just proves the ignorance and inhumanity of people like Berg. Shame on him.