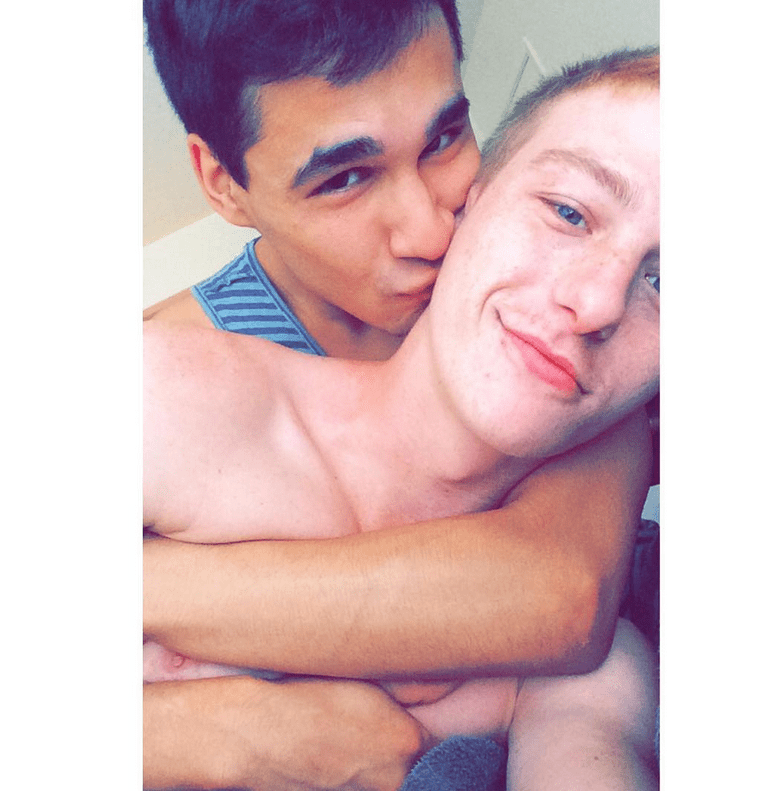 A 20-year-old Austin, Texas man is accused of murdering his 18-year-old boyfriend.
Police say Bryan Canchola bludgeoned Stephen Sylvester to death during a fight at their apartment in the West Campus student neighborhood early Friday. Sylvester is in the foreground in the photo above (with Canchola in the background) from his Instagram account.
The couple had returned from the gay bars on Fourth Street around 3:30 a.m. when they went into their room and began fighting, a roommate told police.
KXAN-TV reports that the roommate heard Canchola try to hurt Sylvester's dog. Canchola then punched Sylvester in the head and knocked him to the ground, before throwing a heavy drinking glass at him, shattering it.
The roommate took Sylvester to the hospital, but after checking in, Sylvester left unexpectedly. The roommate was unable to find him, and apparently he returned to the apartment. Canchola later called 911 to report that Sylvester was unconscious and bleeding from the back of the head.
Canchola is charged with murder and is being held on $500,000 bond.