Legally speaking it's amazing to see how far we've come now that same-sex marriage is law in the U.S. and 18 other countries (with more on the way!). It's also incredible to reflect on just how many more places we can travel to, out and proud. Not to say the world is perfectly gay accepting. It's not. And in the following tours only one country (Ireland) will have marriage equality starting this fall. But as this sample of tours suggests, we are able to go to more places than ever before with fellow LGBT travelers. Here are five great gay tours you probably haven't heard about (but should). You won't believe the scary creature you'll meet in number 4!
1: Undiscovered Balkans
September 16-30
Discover Ottoman splendors, Byzantine and Eastern Orthodox Monasteries, ancient sites and dramatic landscapes from Sofia to Belgrade with the experts of gay tour company Coda Tours. Bordered by the Adriatic, Mediterranean and the rugged Dinaric Mountains, this land, Europe's oldest continuously inhabited territory, boasts diverse cultures that have left their legacy across the Balkan Peninsula.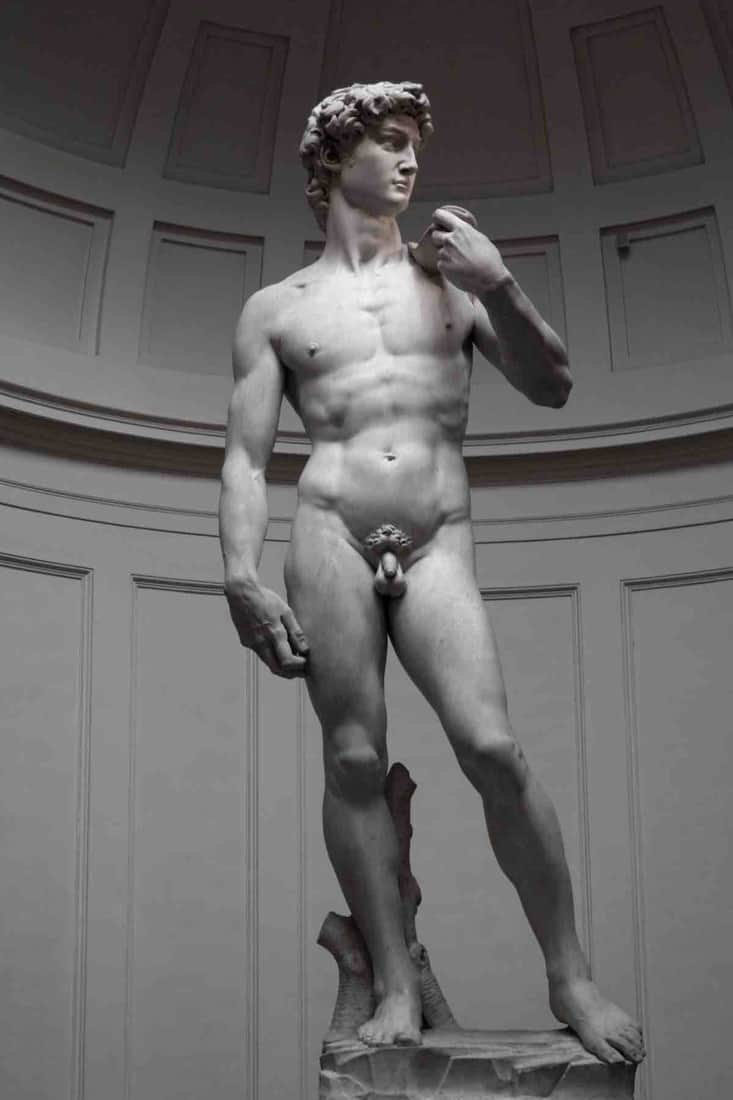 2: Gay Italy
October 9-19
The splendor of ancient Rome … the glory of the Renaissance … the magnificence of the Baroque — Italy is the artistic treasure house of Western civilization. But there is a side to Italy's story that most people aren't aware of: from the Caesars to Michelangelo to Visconti and Pasolini, Italy is also a storehouse of gay history — and many of its artistic treasures celebrate same-sex love. Join us as we reveal the gay side of this amazing country. Our tour begins in Rome — capital city of emperors, popes and artistic geniuses. We learn about the history of same-sex love as far back as the Etruscans.
3: Panama Canal Adventure
December 2-11
Step aboard the 105-stateroom M.S. Saint Laurent charted by Brand g Vacations along with 200 fellow LGBT travelers. You'll pass through the marvelous Panama Canal, visit glittering Panama City, and enjoy islands, beaches and jungles, including the gorgeous Manuel Antonio National Park. Departs Cartagena, Colombia and ends in Costa Rica.
4: Bali & Komodo Gay Cruise and Tour
April 29-May 6
Spot towering active volcanoes. Visit the Water Palace of Amlapura. Snorkel the most pristine and diverse coral reefs in Kondo. Witness thousands of flying foxes in Satonda and see the famous Komodo dragons in person (yes, dragons!). Explore some of Indonesia's most beautiful deserted beaches with our friends, the super competent, fun and responsive folks at Out Adventures.
5: Gay Ireland
Available for booking immediately
Brendan Vacations tours led the first LGBT tour to Ireland in 2003. In honor of Ireland's new marriage equality law, Brendan is offering an all-new itinerary for LGBT travelers. This destination has a truly deserved reputation for having a cheerful and inviting culture (I mean they actually voted for same-sex marriage equality!) as well as breathtaking landscapes and even the opportunity to stay at Ireland's most iconic hotel, the 800-year-old medieval Ashford Castle which has recently undergone an extensive renovation. These customized tours are offered in a range of styles and lengths for a range of budgets.
This weekly travel column is brought to you by ManAboutWorld, an immersive digital gay travel magazine for iOS and Android devices from Ed Salvato, Billy Kolber, Kenny Porpora, and nearly 75 Global Correspondents.
For even more insider recommendations in Canada and other destinations in the U.S and around the globe, download ManAboutWorld Magazine on iTunes (iOS) or Google Play (Android). 
Image credits: top: Ashford Castle;  right: Oscar Wilde Tours.