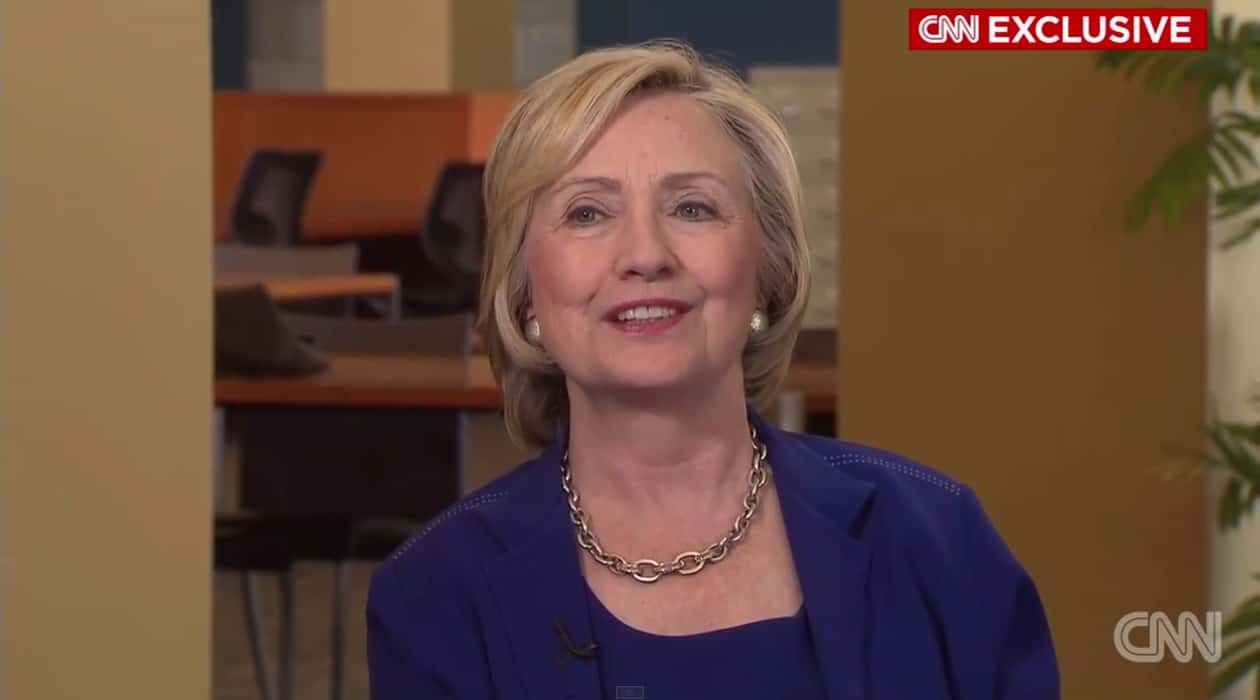 In her first nationally televised interview since announcing her 2016 presidential bid, Hillary Clinton discussed a number of topics including Donald Trump, immigration, trustworthiness, her deleted emails, and which SNL actress does the best Hillary.
Speaking with CNN's Brianna Keilar, Clinton responded to new polling data that suggested a majority of voters in swing states found her untrustworthy. Clinton rebuffed that assertion, commenting, "People should and do trust me." She also added, "This has been a theme that has been used against me and my husband for many, many years. And at the end of the day, I think voters sort it all out."
https://www.youtube.com/watch?v=ha3DzWNq9Ds
As for the controversy over her email accounts while she was Secretary of State, Clinton remarked,
"This is being blown up with no basis in law or in fact. That's fine, I get it — this is being, in effect, used by the Republicans in the Congress. OK," Clinton said. "But I want people to understand what the truth is, and the truth is, everything I did was permitted and I went above and beyond what was expected."
https://www.youtube.com/watch?v=wRzbdK4GBrQ
On Donald Trump's incendiary comments about immigrants, Clinton pulled no punches, saying she is "very disappointed" in Donald Trump's comments.
On where the current GOP field stands on immigration issues, Clinton told CNN, "They're on a spectrum of hostility, which I think is really regrettable in a nation of immigrants like ours."
She also called out Jeb Bush's stance on immigration: "He doesn't believe in a path to citizenship. If he did at one time, he no longer does."
https://www.youtube.com/watch?v=-gQzG6ckCF8
Clinton then weighed in on the Treasury Department's plan to add a woman to an America's currency. Clinton was not keen on an idea that would see a woman share a dollar bill with a man:
"I don't like the idea that as a compromise you would basically have two people on the same bill. One would be a woman. That sounds pretty second class to me," Clinton said. "So I think a woman should have her own bill."
Finally, Clinton was asked which Saturday Night Live actress, Amy Poehler or Kate McKinnon, plays the best Hillary Clinton:
"Amy's a friend of mine and Kate's doing a great job. You're not going to get me to pick one or the other," Clinton said. "I think I'm the best Hillary Clinton."
https://www.youtube.com/watch?v=UFKaPqwMHX0