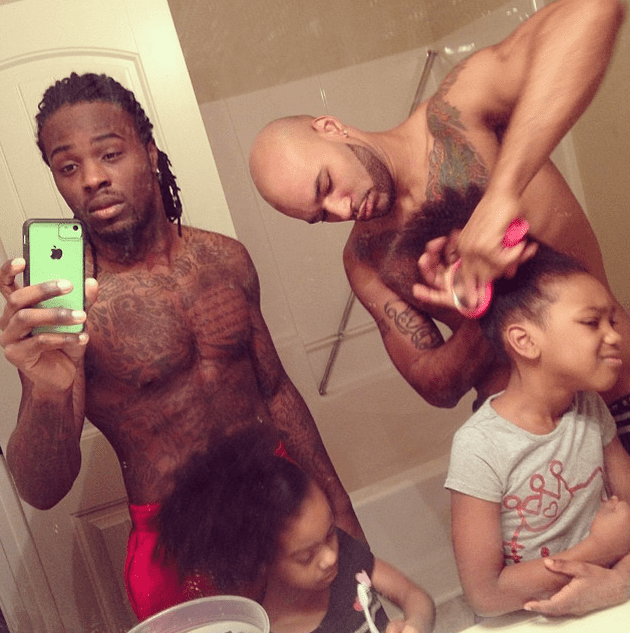 Caleb Anthony, 27, and Kordale Lewis,26, the gay dads whose Instagram photo of them helping their daughters get ready for school went viral last year, are sadly no longer together.
In a since-deleted span of six Instagram posts, People reports Anthony broke the news, writing "You should never have to question your worth or compromise your morals when you're with your soulmate."
Anthony wrote: "To my beautiful kids, I'll see you this weekend at mommy's house; it's whatever you all want to do!"
"My love for them will always prevail even if 'Daddy' and I are no longer together," he added.
Anthony's full message can be read here.