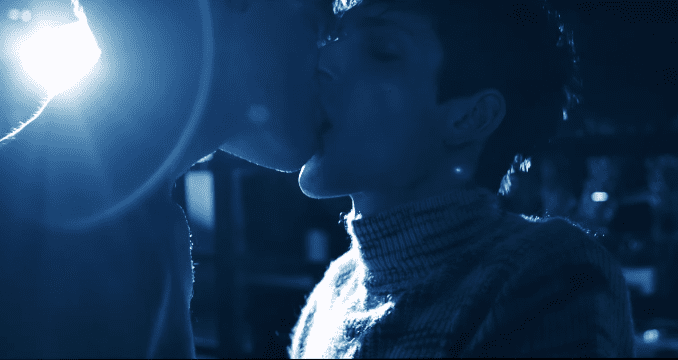 Raw Texts, Real Stories is the tagline for Calvin Klein's new fall campaign highlighting the ubiquity of hook-up apps in everyday life.
"We saw a behavior happening out there — and not just [with] the younger generation. It's really dating via digital. It's authentic and true to how this consumer communicates," Melisa Goldie, Calvin Klein Inc. chief marketing officer, told WWD. "We're highlighting the truth about dating – the meet up, the hookup and the freedom that you have through the digital dating landscape and how instantaneous it is."
Pink News adds:
The images, shot by Mario Sorrenti, feature same-sex couples for the first time, and are overlaid with the text conversations, which provide a narrative for each image.
Models Reid Rohling and Ethan James Green appear together, and Torin Verdone, of Instagram fame is featured alongside Imaan Hammam.
Check out the sexy new campaign below: