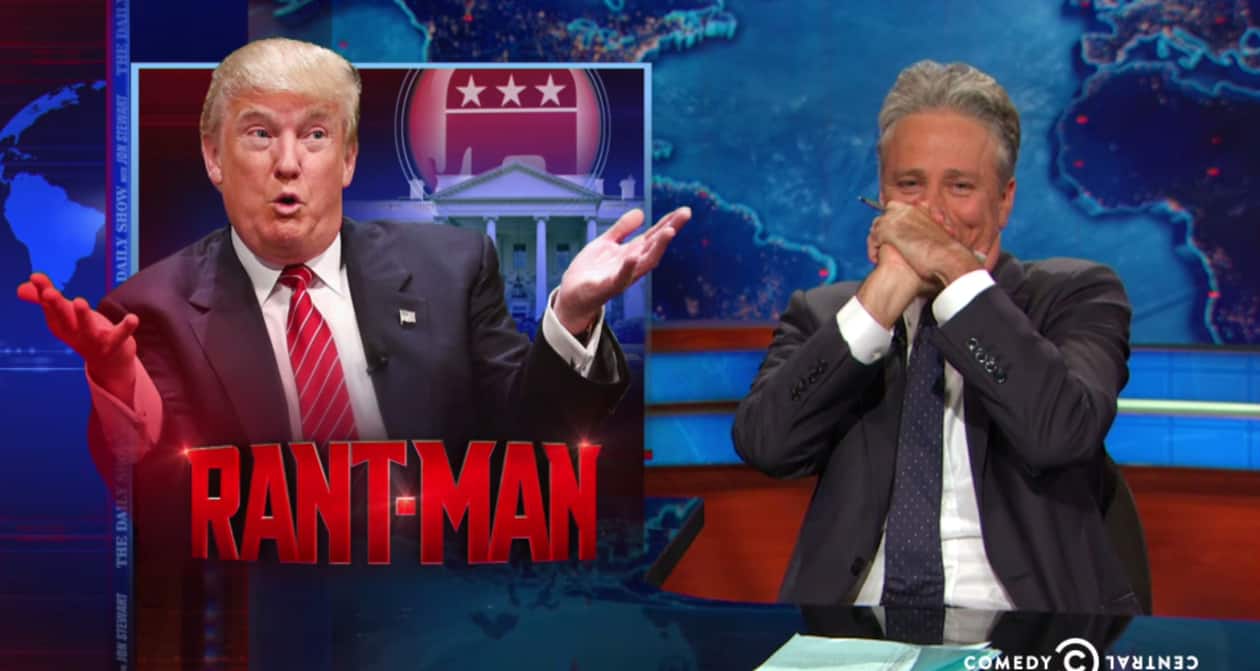 Jon Stewart is back from his summer hiatus and not a moment too soon.
Having been baited by the insanity that is Donald Trump's presidential bid, Stewart couldn't help but take aim at the 'huge' Republican front-runner. Stewart eviscerated Trump for his recent remarks that John McCain was not a war hero–or rather, was only a war hero because he got captured. Stewart said, "So really does calling someone a war hero count if you're doing it sarcastically?"
Stewart is nothing but grateful for "the patron saint of topical comedians who are just running out the clock." Egging Trump on, Stewart said, "Don't flame out now, I gotta squeeze three more weeks out of this sh*t."
Finally, Stewart could contain his glee over Trump's presidential bid no more, erupting into giggles. "I so love this man," Stewart said. "I really feel like he's some sort of Jewish holiday waiting to happen. 'We thought the craziness would only last a day. But by a miracle, it burned for 8, 10–holy sh*t!"
On a more unsettling note, Stewart also points out that the success of Trump's candidacy so far is due to the Republican Party's history of celebrating and elevating know-nothing trolls to positions of prominence.
Watch as Stewart rips into Trump below: