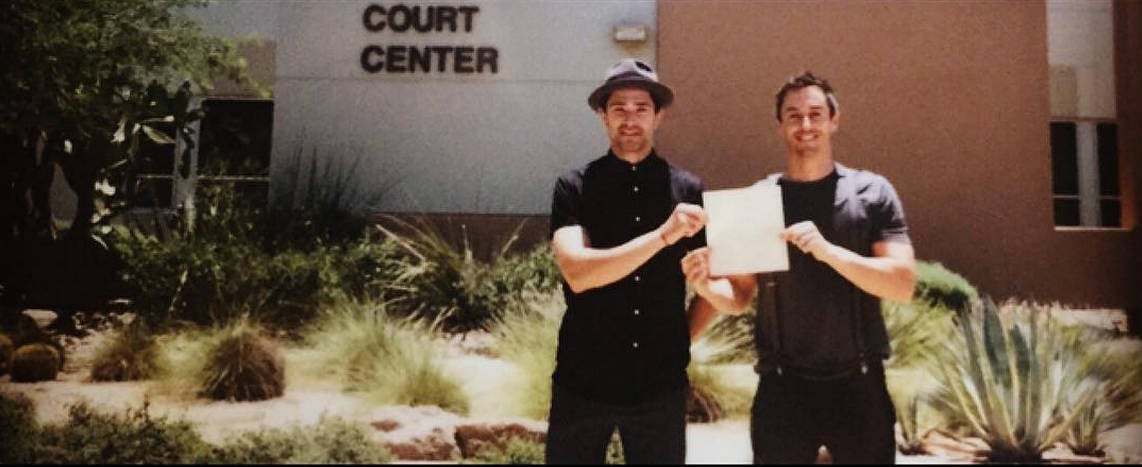 Matt Dallas tied the knot with his fiancé, singer Blue Hamilton, the actor confirmed Sunday via a photo posted to Instagram.
The former Kyle XY star, who made belly buttons sexy, has also appeared on ABC Family's Babby Daddy alongside fellow hunk Derek Theler.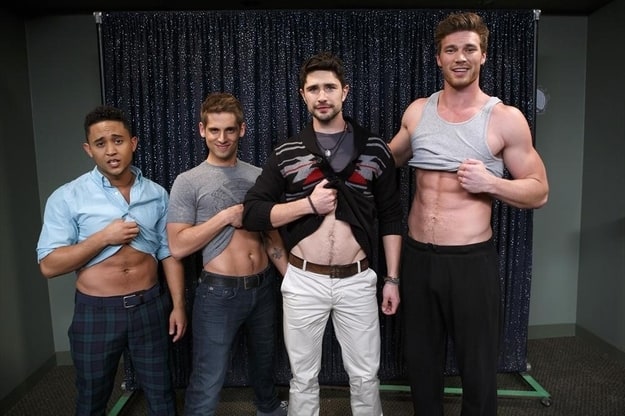 Dallas came out in 2013 by sharing a photo of him and his fiancé.
Previously, Dallas remarked that he and Hamilton would be anything but "Groomzillas", saying,
"We're both like the most easy going [guys]. For us, it's more about just having a celebration and throwing a party. Yeah, so no stressing out and getting crazy about wedding plans."
The first photo shared by Dallas of him and Hamilton outside of a courthouse holding their marriage license seems to suggest their wedding was as "easy going" as the guys themselves. Dallas captioned the photo, "Introducing Mr. and Mr. Dallas."
Hamilton shared a video on his Instagram account of Dallas reading messages of support he and Dallas have received on social media, as Us Weekly reports:
"My husband and I were together for 32 years before we were able to marry. That wait was worth it," wrote one well-wisher. Added another: "Matthew, congratulations to you and Blue. Welcome to the club! Best of luck to you both."
https://instagram.com/p/4zP_QpoOyJ/?taken-by=bluehamilton
Check out one more photo of the happy couple below.
https://instagram.com/p/4zNIDKGYPe/?taken-by=mattdallas