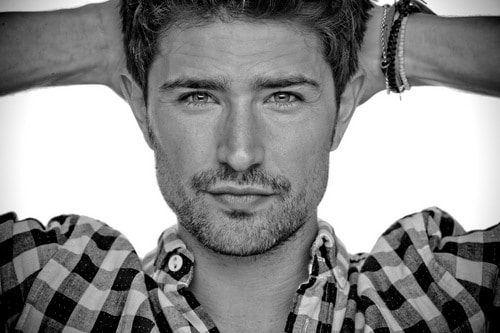 Kyle XY actor Matt Dallas tweeted last night, along with a snapshot (below):
"Starting off the year with a new fiancé, @bluehamilton. A great way to kick off 2013!"
Blue Hamilton is an independent musician based in Los Angeles. Dallas has been seen with him before.
A music video from Hamilton, AFTER THE JUMP…
Congrats to Dallas on finally deciding to live his truth. And, if you missed our year's end wrap-up, check out our list of the '50 Most Powerful Coming Outs of 2012'. Will 2013 be bigger?