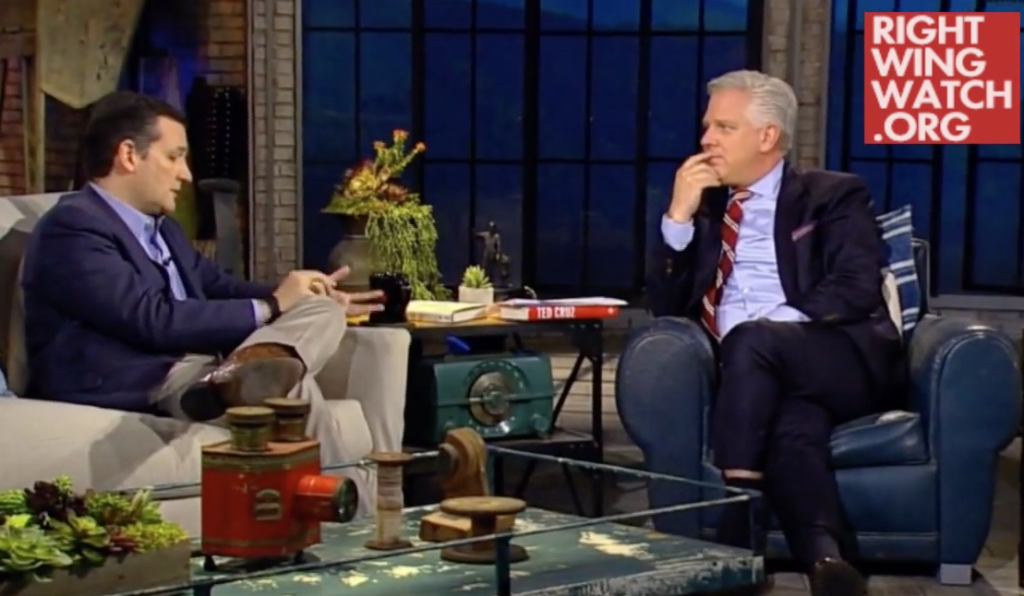 America is facing imminent destruction due to same-sex marriage, which is the result of a propaganda effort by the media and Hollywood activists, according to Sen. Ted Cruz.
Also, the Obama administration is plotting to revoke the tax-exempt status of churches that don't support same-sex marriage, and if people of faith don't stand up, "the greatest nation in the history of the world will be lost."
Those are just a few of the ridiculous statements made by the GOP presidential candidate in an interview with Glenn Beck last week, according to Right Wing Watch, which has posted several clips from the program.
In one clip, Cruz says reporters "hate us" and recalls telling a staffer who thought one of them was nice that she was out to destroy him.
"The job of the mainstream media is that they are partisans," Cruz said. "They are protecting Barack Obama and they're ready for Hillary."
From RWW: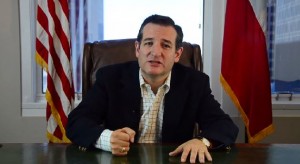 Things only went downhill from there:
Beck: We are facing, I think, destruction—
Cruz: Yes.
Beck: As a nation, I think we're off the Constitution. Would you agree with that?
Cruz: Yes, absolutely.
Beck: Especially with the rulings last week, we are just making it up now as we go.
Cruz: Yes, yes.
Beck: So if we don't correct it now, we're done.
Cruz: It is now or never.
Cruz also dismissed polls showing that a majority of Americans support same-sex marriage:
"It's very easy to design a poll to get the poll you want, and there are a lot of advocates here. We are seeing a propaganda effort from the mainstream media and from Hollywood. … This notion that gets repeated every day on the mainstream media is baloney. If it were true that the American people wanted this, there would be no need for a court case. They're going this because they haven't been winning at the ballot box."
In another clip, Cruz repeated his claim that Christians are being persecuted and said the IRS is plotting to go after "Christian universities, Christian grade schools, Jewish churches" —  and any other institution "that teaches that marriage is the union of one man and one woman."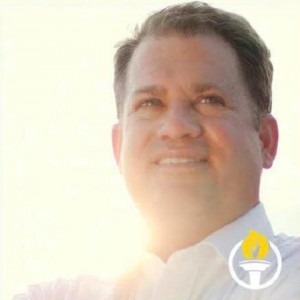 The insane notion that the IRS would revoke the tax-exempt status of anti-gay churches also prompted 15 attorneys general to write a letter to Senate Majority Leader Mitch McConnell and House Speaker John Boehner this week, petitioning them to protect religious organizations that oppose same-sex marriage, according to The Argus Leader.
Meanwhile, the Cruz South Carolina campaign co-chair who went on an anti-gay rant during a debate about the Confederate flag recently, Sen. Lee Bright (right), has taken things a step further: He's preparing to stave off a military invasion from the Obama administration.
Watch the clips from Cruz's interview with Beck below.