The White House is ignoring threats from Kenyan House Speaker Justin Muturi that President Obama will be blocked from speaking about gay rights during his upcoming visit there, the Washington Blade reports.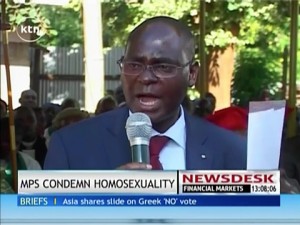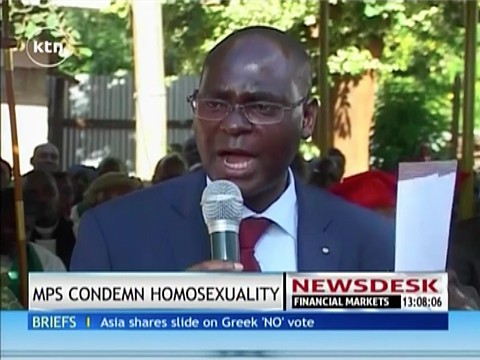 It is not even aware of them, according to White House Press Secretary Josh Earnest:
"Obviously, we have been clear that when the president travels around the world, he does not hesitate to raise concerns about human rights. And that's been true when he's traveled to places like China, it'll be true tomorrow when he meets with the general secretary of Vietnam, and I'm confident the president will not hesitate to make clear the protection of basic human rights in Kenya is also a priority consistent with the values that we hold dear here in the United States of America."
Muturi's remarks came as part of a rising political voice against LGBT rights in the country which includes a call from Deputy Kenyan President William Ruto for activists to leave the country and a twitter campaign by anti-gay and religious activists using the hashtag #KenyansMessageToObama.
We have pressing matters,things that matter to Kenyans lives. Keep your gay agenda to yourself, Kenya's want business #KenyansMessageToObama

— Mwangi Wa Maina (@MwangiEMaina) July 6, 2015
#KenyansMessageToObama Obama please lecture us on anything but homosexuality, we are doing bad in governance and security. Help us on These

— Arap Termo (@RonoBolle) July 6, 2015
https://twitter.com/DennisOleSang/status/617984497045348352