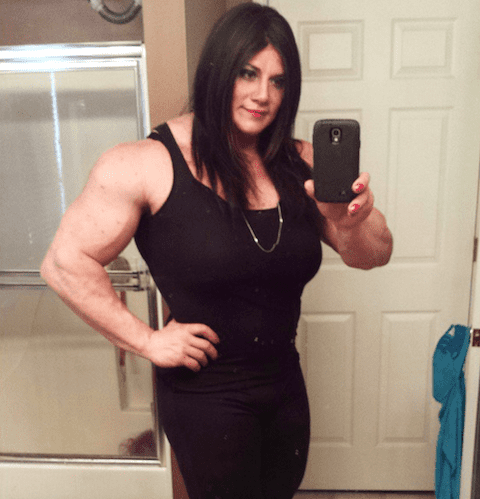 World champion power lifter and world record holder Matt Korczaleski astonished and shocked fans after announcing that he is transgender and now goes by the name Janae Marie Kroc reports outsports.com.
Known for creating the "Kroc row" back workout, Kroc identifies herself as "transgender/genderfluid alpha male/girly girl lesbian in a male body," on her Instagram page. There she has posted photos of herself post transition, including facial reconstructive surgery she underwent in 2014. Kroc openly spoke about her transition with website Gymflow 100:
"Being a total alpha male and transgender definitely makes me unique even in the transgender community … Gender identity and personality tests that I have taken in an effort to figure myself out always indicate that I am both hyper-masculine and hyper-feminine. Exactly what I need to do to be at peace with myself is something I am still not 100 percent certain of. Transitioning is a very difficult process and even tougher at an older age (42) … And living as a transgender woman that is honest about her situation is very difficult and can be dangerous. I am a very realistic person and I don't think the transitioning will magically solve all of my issues without creating new challenges. Whatever path I choose there will be sacrifices to be made."
Although Kroc has discontinued posting from her male Twitter account @MattKroc, Kroc posted her first tweet in a year today on her male Twitter account addressing the rumors and gossip surround her transition.
There has obviously been a great deal of gossip, rumors and questions about me the past few days. To… https://t.co/7TJkNsxtIh

— Matthew Kroczaleski (@MattKroc) July 28, 2015
Congratulations, Janae!
(Photo via Instagram)