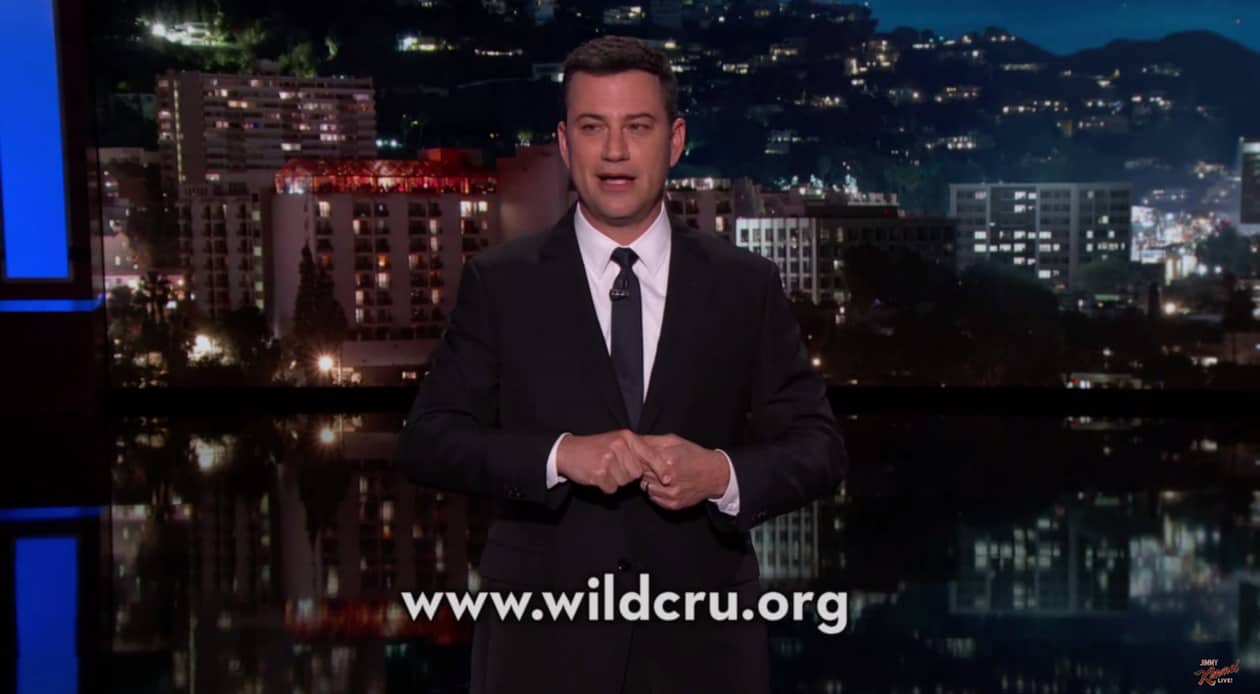 Late night host Jimmy Kimmel was emotional last night as he addressed the news of the American dentist who hunted and killed Cecil the Lion.
Kimmel took the dentist, Walter Palmer, to task for his slaying of the African lion, comparing him to Bill Cosby. Referring to a statement released by Palmer, Kimmel said,
"First of all, stop saying you 'took' the animal. You take aspirin. You killed the lion. You didn't take it…The big question is, why are you shooting a lion in the first place? I mean, I'm honestly curious to know why a human being would feel compelled to do that? How is that fun? Is it that difficult for you to get an erection that you need to kill things that are stronger than you? If that's the case they have a pill for that, it works great. Just stay home and swallow it and you save yourself a lifetime of being the most hated man in America who never advertised Jello pudding on television."
Kimmel then urged viewers to donate to the wildlife preservation group who had been keeping track of Cecil, at which point he began to choke up. With tears in his eyes Kimmel said, "Maybe we can show the world that not all Americans are like this jack-hole."
You can donate the Wild Conservation Research unit by clicking HERE.
Watch Kimmel's emotional response to the killing of Cecil the Lion below:
https://www.youtube.com/watch?v=_LzXpE1mjqA