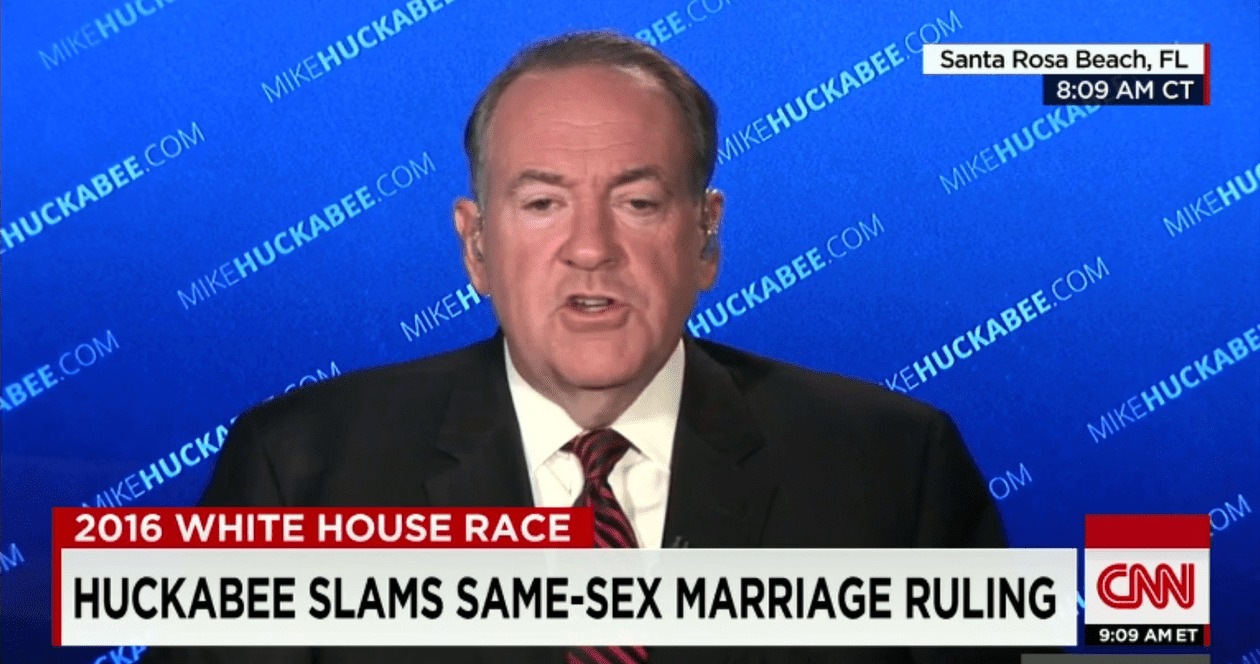 Mike Huckabee said Sunday that our obsession with and 'redefinition of love' is why marriage as an institution is being destroyed.
Huckabee told Jake Tapper on CNN's State of the Union,
"One of the mistakes we've even heard over the course of the same-sex marriage debate, is that marriage is all about just love and feeling and sentimentality. And regardless, heterosexual marriage is largely in trouble today because people see it as a selfish means of pleasing self, rather than a committed relationship in which the focus is on meeting the needs of the partner. That sense of selfishness and the redefinition of love as to something that is purely sentimental and emotional, has been destructive."
So Huckabee thinks that our emphasis on love is to blame for the downfall of marriage and also says that by demanding equal inclusion in the institution of marriage we have redefined love itself, making it more selfish.
This latest bluster from the anti-gay Republican presidential hopeful sounds a lot like the reason spewed forth by the whacky old father in Moulin Rouge yelling at his son about his ridiculous obsession with love.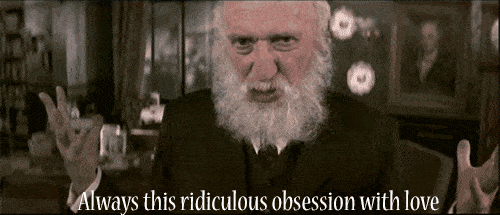 You can watch Huckabee's confounding interview, in which he also discusses term limits for Supreme Court justices and his defense of the Duggars, below: