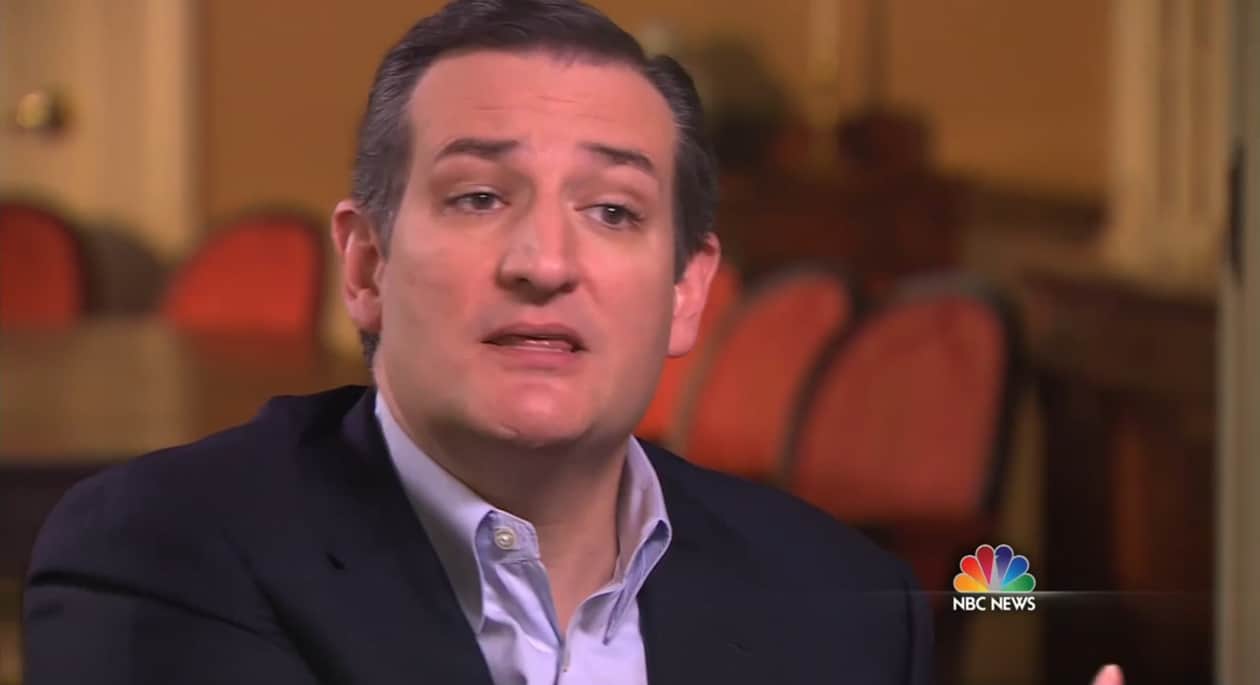 Republican Senator and presidential hopeful Ted Cruz accused the Supreme Court on Sunday of declaring themselves the rulers of America.
In an interview with Meet The Press' Chuck Todd, Cruz said the justices "violated their judicial oaths" and, using Justice Scalia's own language, carried out "an assault on democracy" because they upheld Obamacare and ruled in favor of same-sex marriage rights.
Said Cruz,
"[F]ive unelected lawyers [declared] they are the rulers of 320 million Americans….They rewrote Obamacare, forcing that failed law on millions of Americans, and then the next day, five justices disregarded the text of the Constitution and purported to strike down the marriage laws of all 50 states."
Chuck Todd challenged Cruz on his opinion that marriage is a states' rights issue given that the federal government offers benefits based on marriage. But Cruz was having none of it:
"If you want to change the marriages laws of your state, the Constitutional mechanism is to convince your fellow citizens to change the marriage laws."
Cruz also accused the justices of politicizing the court and advocated again for a Constitutional amendment that would instate periodic judicial retention elections as a way of reducing that politicization.
Watch the interview below: