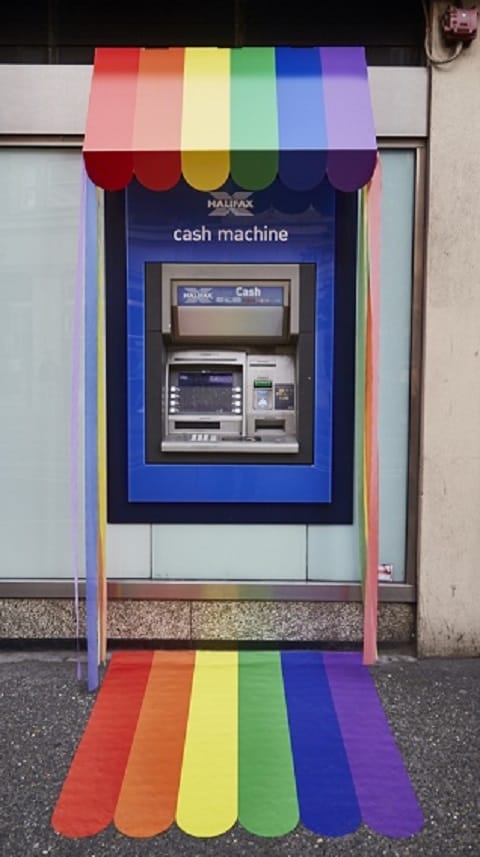 Britain's Lloyds Banking Group has launched 'GAYTMs' in support of Pride, reports Pink News.
https://twitter.com/sarky_marty/status/614713710968467456
Fiona Cannon OBE, Group Director of Diversity & inclusion at Lloyds Banking Group said:
"As a Group, we're passionate about ensuring our business truly reflects the diversity of the customers and communities we serve.
Supporting the LGBT community is of immense importance to us and ensuring our LGBT colleagues are as engaged as other groups of colleagues is a key commitment within our Helping Britain Prosper Plan."
The ATMs are currently in local branches in Leeds, Manchester, Glasgow and Brighton. More than 60 Lloyds Banking Group employees took part in London Pride last weekend, marching under the Lloyds Bank brand.
Last week, London's transport authority rolled out a rainbow train for Pride.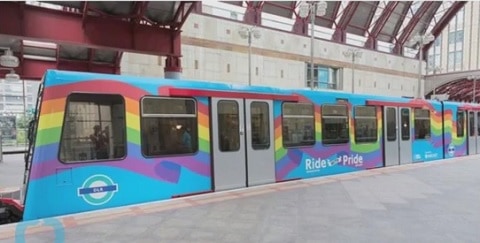 Watch some highlights of last weekend's London Pride below.
https://www.youtube.com/watch?v=BZypDVxLHCo
(Image via Twitter)