> Donald Trump threatens to mount a third-party run for the presidency if the Republican National Committee is mean to him.
> Jurassic World sequel pegged for 2018.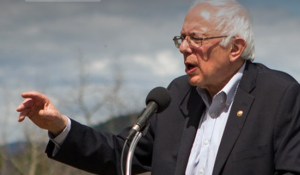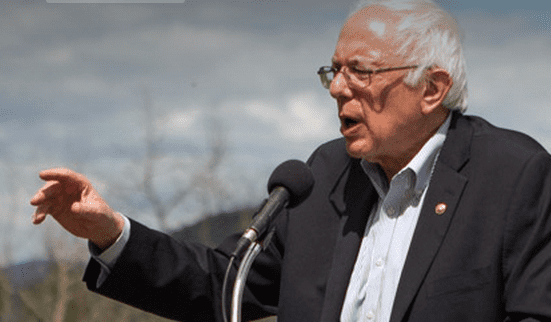 > Barney Frank on why progressives shouldn't support Bernie Sanders. "His very unwillingness to be confined by existing voter attitudes, as part of a long-term strategy to change them, is both a very valuable contribution to the democratic dialogue and an obvious bar to winning support from the majority of these very voters in the near term."
> Rep. Mark Pocan trolls Republican-sponsored bill attacking so-called "sanctuary cities" by introducing amendment to enforce the Supreme Court's marriage equality ruling.
> Katy Perry and Ed Sheeran wade into the Taylor Swift vs Nicki Minaj Twitter fight.
> HRC co-founder Terry Bean's ex-boyfriend sentenced for methamphetamine possession in a separate case from his and Bean's upcoming trial in a sex abuse case.
> Kelly Clarkson perfectly covers *NSync's "Bye, Bye, Bye"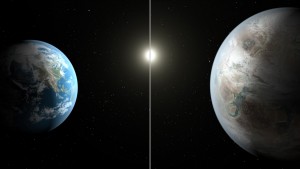 > NASA's Kepler mission discovers Earth's bigger, older cousin.
> Supreme Court Justice Samuel Alito fear-mongers that Supreme Court marriage equality ruling could lead to the end of the minimum wage.
> Iconic Baltimore gay bar Club Hippo to close.
> Secretary of State John Kerry raises LGBT rights concerns with Nigerian president Muhammadu Buhari.
> Associated Press releases 1 million minutes of historical footage to YouTube.
> PhD student rails against being labeled "cisgendered" in HuffPost article. "By imposing the label "cisgendered" onto me, you do me psychological and intellectual violence. You are saying that I am the same as all the people who do accept and inhabit the normative roles attached to the social construct of "men," "male," or "masculine." You are silencing my voice and rejecting my right to determine my own identity. You have put me into a binary that alienates me from gender discourse."
> Alabama man fired for refusing to remove confederate flag on his truck.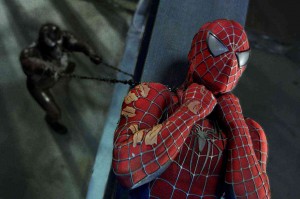 > George R.R. Martin is bored with Marvel's villain catalog. "I am tired of this Marvel movie trope where the bad guy has the same powers as the hero. The Hulk fought the Abomination, who is just a bad Hulk. Spider-Man fights Venom, who is just a bad Spider-Man. Iron Man fights Ironmonger, a bad Iron Man. Yawn. I want more films where the hero and the villain have wildly different powers. That makes the action much more interesting)."
> Rick Perry isn't mincing words with Donald Trump. "He offers a barking carnival act that can be best described as Trumpism: a toxic mix of demagoguery, mean-spiritedness and nonsense that will lead the Republican Party to perdition if pursued."
> Obama's unique opportunity to be a voice for LGBT rights in Kenya. "Obama, whose father was born in Kenya, is possibly the only Western politician who can speak out against widespread, state-sanctioned discrimination on the African continent without being viewed as an imposing colonialist."
> Is Henry Cavill joining the cast of Fifty Shades Darker?