> Barney Frank says anti-gay scare tactics have proved untrue. "Within a very few years, if that long, the people now obsessing over the damage they expect from the Supreme Court's decision will be in severe danger of getting over it."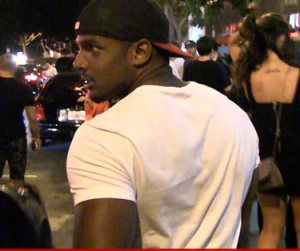 > Michael Sam hits the Hollywood clubs sans fiance Vito Cammisano.
> Is Gawker's story removal setting a dangerous precedent?
> Director Sam Mendes says Spectre will be his last James Bond film.
> Fox and Friends wonders why we aren't "clearing the waters" of sharks so oceans are safer.
> Find out what Donald Trump was up to while John McCain was a prisoner of war. "As Trump was preparing to take Manhattan, McCain was trying to relearn how to walk."
> Stephen Hawking announces $100 million project to find extraterrestrial life.
> Sen. Ted Cruz following Donald Trump around "like a lost puppy" according to Sen. Claire McCaskill.
> Nearly 13,000 Zumba enthusiasts in the Philippines set a new Guinness World Record. 
> Former NASA scientist James Hansen issues his direst forecast yet.
> Vox explains why Martin O'Malley had to apologize for saying "all lives matter" at Netroots Nation.
> Caitlyn Jenner and Laverne Cox finally meet in person at special private advanced screening of I Am Cait.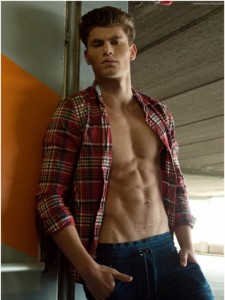 > Male model Monday: James Talberg.
> WATCH: Taylor Swift's 'Bad Blood' plays in background as ex Jake Gyllenhaal interviewed on Good Morning America.
> Blake Shelton and Miranda Lambert's marriage is over.
> Rachel Dolezal tells Vanity Fair she's still "black."
> Director Paul Feig reveals the names of the new Ghostbusters gals.
> Wisconsin Gov. Scott Walker leads Donald Trump in new Iowa poll.
> FourTwoNine Editor in Chief Kevin Sessums announces he's leaving the gay and lesbian magazine. "It has been an amazing, an interesting, and a fulfilling two years on lots of levels but I reached a point at which the only principled decision on my part was to move on. I will be forever grateful for being given the opportunity to launch this magazine – indeed, we were cited as Launch of the Year in Folio: – and to produce these five issues I've conjured along with my small band of young, dedicated staffers. I will always cherish the experience."