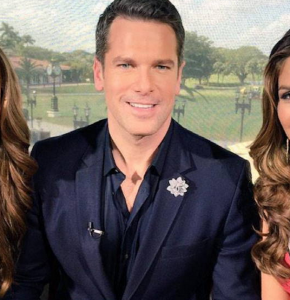 > Thomas Roberts drops out of Miss Universe pageant as host over pageant owner Donald Trump's offensive remarks on immigrants.
> Trump has also been making the rounds on cable news, doubling down on all his incendiary statements.
> NYT's Frank Bruni on Trump: "As in 2012, Republicans can't summon the courage to take on the dark heroes of the party's lunatic fringe. As in 2012, this could cost them dearly."
> Tom Selleck is accused of stealing water from a fire hydrant amid California's epic drought. 
> Ariana Grande licks some donuts, says she hates America, controversy ensues. Ariana apologizes.
> Ben Affleck got a tramp stamp tattoo. And also needs to remove the temporary cloth size tag from his Hudsons.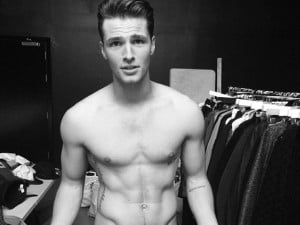 > Humpday Hotness: Edward Wilding.
> Ocala, Florida Commission votes unanimously to fly the Confederate battle flag.
> Brody Jenner says it wouldn't be hard to find a woman for Caitlyn Jenner to date.
> "What does Dred Scott really have to do with Obergefell?"
> Baltimore Mayor fires police chief. 
> Jeb Bush: People need to work longer hours.
> Is Jon Hamm single?
> Chris Hemsworth looks medieval and sexy on a horse.
> 26 miles on Mars in 26 seconds.