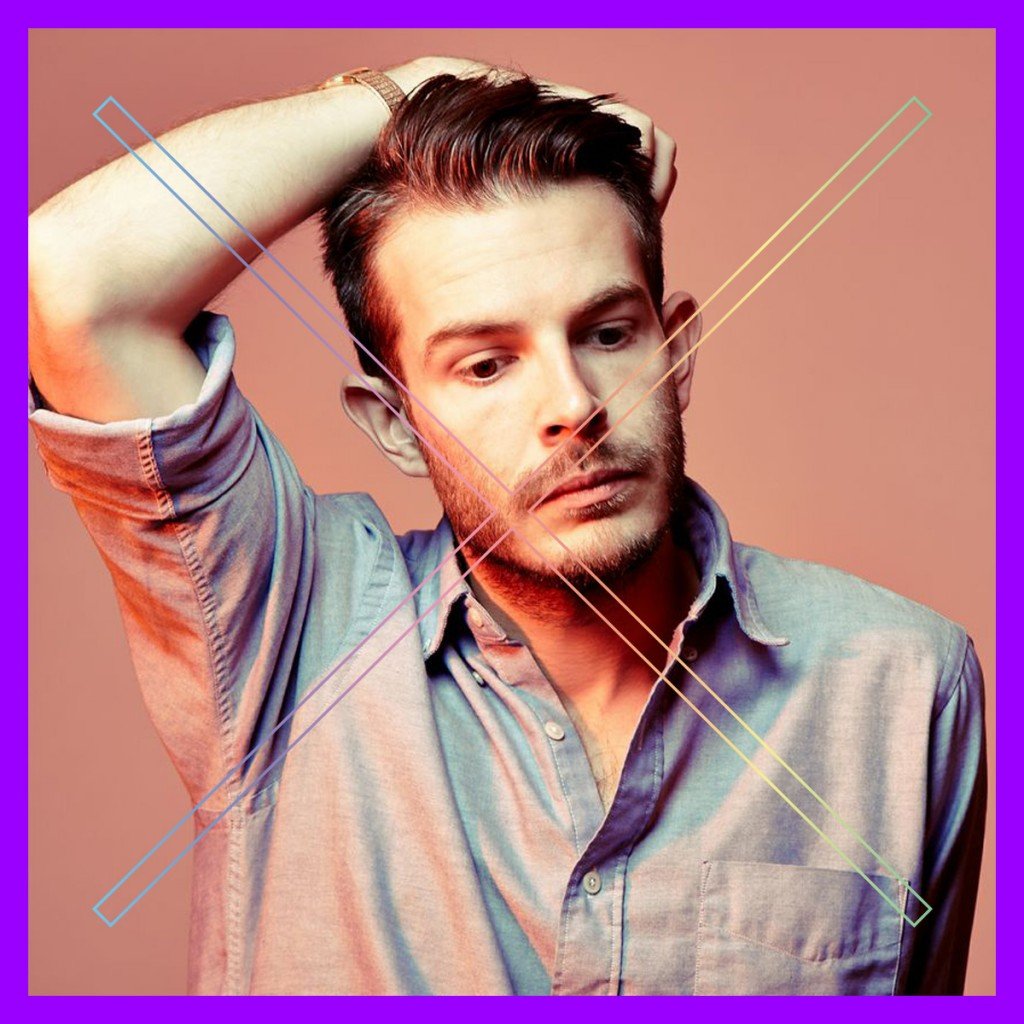 British import and out musician Bright Light Bright Light (Rod Thomas) just released a new remix album, Life is Hard– The Remixes, which features re-worked tracks from his 2014 release: Life is Easy. The album features remixes by Horse Meat Disco's Severino, Alan Braxe and guest appearances by Scissor Sisters' Ana Matronic.
I've had the pleasure of meeting Thomas several times and we've bonded over our love of '90s music. When he shared that '90s house legend Todd Terry, a.k.a Todd the God, provided a remix for the album i was ecstatic.  Terry tackles 'An Open Heart' transforming the uplifting pop track into a thumping dance floor burner that perfectly captures the spirit of '90s house music.
Fred Falke helped me discover my love of disco music through his remixes of contemporary artists like Hot Chip, Little Boots and Robyn. The energetic French House legend rarely disappoints and his latest mix for another out British vocalist, Will Young, is no exception.
London-based duo Wayward has been making waves with last year's soulful, balearic EP, Ugetsu. They return this year with Embroider, which continues the summer vibes but brings them to the dance floor.
UK producer Fort Romeau recently made headlines in the LGBT and music community by canceling his gigs with Ten Walls following anti-gay comments by the artist. If that's not reason enough to applaud him, then certainly deserves it for 'Saku,' an atmospheric and melodious track from his recently released Fairlights EP.
Little Boots' third album, Working Girl, releases next week and the eponymous title track provides the rubric for the album's aesthetic, which she is releasing on her own label, On Repeat Records. The song explores the duality of being a female artist and executive in the music industry, with a fierce synths thrown in for good measure.
NYC's Eli Escobar brings us an uplifting summer anthem with the soulful house jam, 'Seein' U.' The track comes from Escobar's debut album Up All Night, which was only released on vinyl last year. The album is finally seeing a digital release now, one year later, and includes three additional tracks. OXD is also featured on Eli Escobar's radio show this week, check out more information on his Facebook page.
Janet Jackson has been making waves with her sultry comeback single, No Sleeep, which reminds me of another soulful debut single of hers, 'Got it 'Til it's Gone.' The 1998 hit gets a fresh, Disclosure-inspired update courtesy of L.A.'s Zikomo, which available for a free download.
OCCUPY THE DISCO (OXD) curates and recommends music events to the gay community in NYC—in an effort to move the focus of the nightlife scene beyond the promoter and venue and to the music itself. OXD's goal is to educate, entertain, engage and empower the gay audience to reclaim their ability to question and experience the unknown. The OXD Mirror will serve to showcase tunes that are definitely off-the-beaten-path but rightfully deserve the attention of the gay ear.
This week's post was written and curated by Ru Bhatt. Check out more of his music picks on his podcast, The Ru-Mix and on Made In Brazil.
Be sure to check out these tracks and more on Soundcloud. For more information on OXD, check out our website and accompanying blog at www.occupythedisco.com, like us on Facebook, or follow us on Twitter: @OccupyTheDisco.