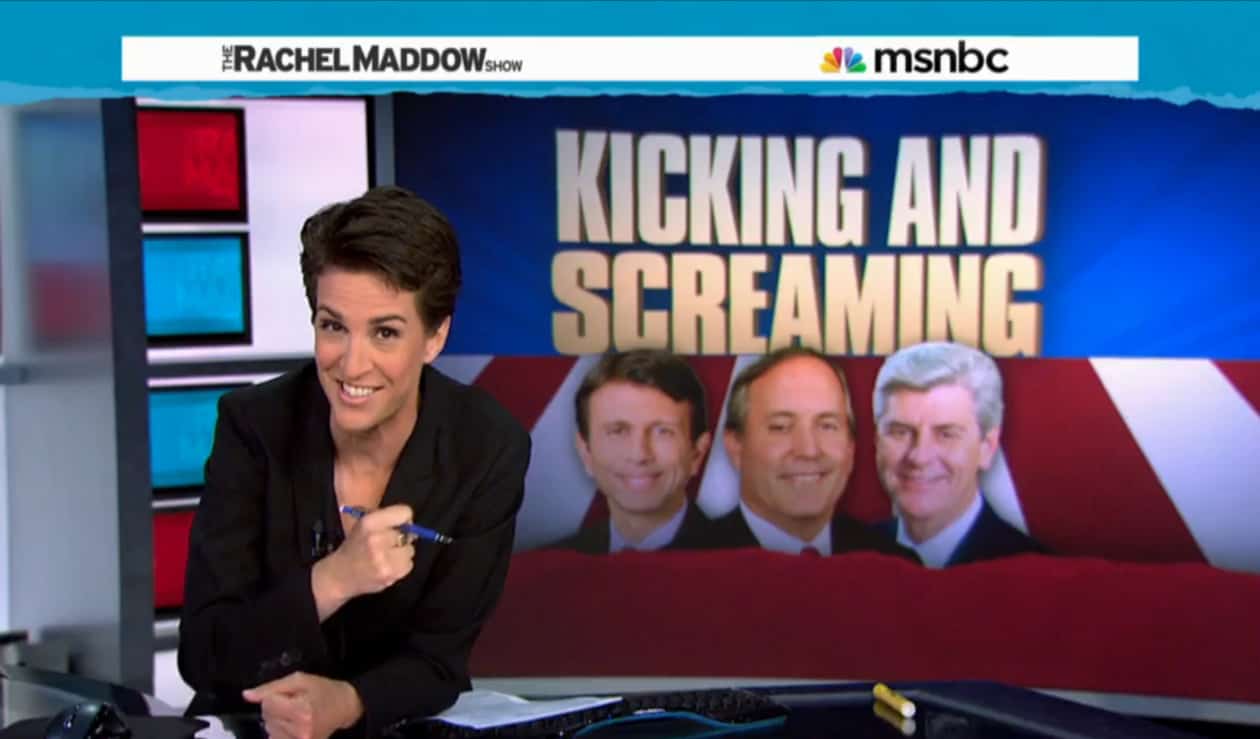 Last night Rachel Maddow looked at the conservative "dead-enders" who are fighting tooth and nail to stop marriage equality from being enacted in Alabama, Louisiana, Mississippi and Texas despite the Supreme Court's ruling last week and the 5th Circuit Court of Appeals' ruling late yesterday.
Said Maddow,
For all the kicking and screaming and heel dragging by conservative leaders in these states this thing really is over. I mean, the orders have come down. Marriage equality really is legal in Mississippi, and in Texas and in Louisiana and in Alabama. But we are still seeing pockets of kicking and screaming. 
Maddow then interviewed Douglas Hallward-Driemeier who represented the plaintiffs before the Supreme Court in Obergefell v. Hodges about where we go from here and how the Supreme Court's ruling can be fully enacted in these southern states despite the "dead-enders" who are trying to fight equality.
Watch below: