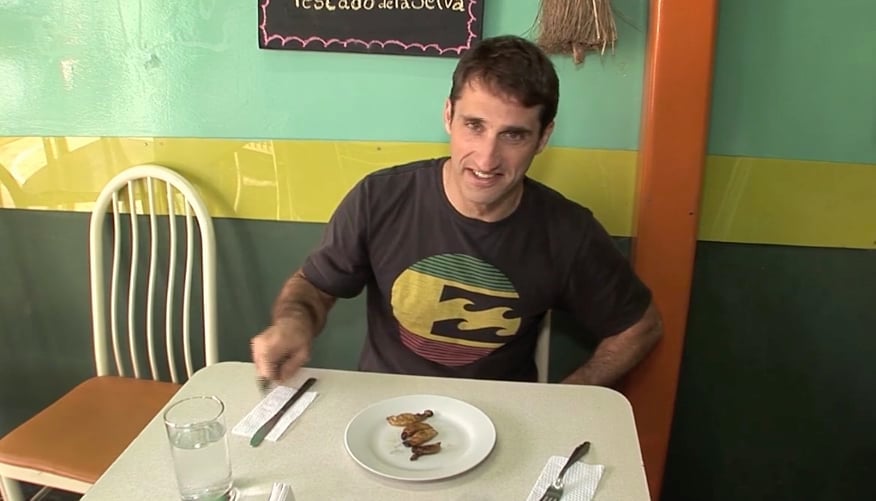 By SIMEON TEGEL
IMA, Peru — Fried in its own fat, with diced onion, chili peppers, and a touch of a salt, it's surprising how good a weevil can taste.
For six years, I've been living in Peru. And for six years, I've managed to avoid "suri," the local name for palm weevils, an Amazonian delicacy.
The white larvae are gigantic — the size of a fat thumb. They live inside palm trees and devour their hosts to death, before eventually turning into much smaller beetles and heading off.
Locals love to eat them any way they can: fried, grilled and even live and wiggling.
The most surprising thing about them? They are actually pretty good, "with hints of soy and a nutty flavor," as one traveler once put it. In fact, I broke my vow of only eating a single one, for the camera, and ended up knocking back four of the crispy little critters.
And in the unlikely event that you are anxious to try them, you may not even need to head to South America. Apparently, they've now popped up in Texas too, of all places.