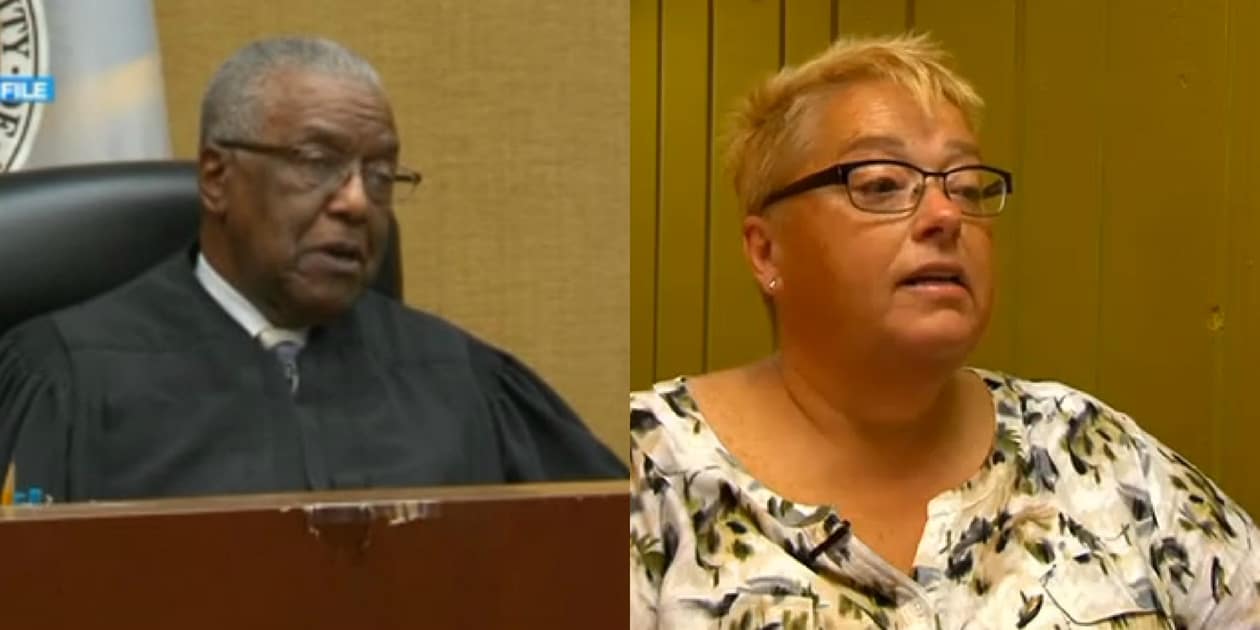 A Toledo, Ohio Municipal Court Judge refused to marry a lesbian couple on Monday in an apparent violation of the city's rules governing judges and marriage ceremonies.
Carolyn Wilson and her wife received no trouble from the county's probate court. However, when the pair went to be married at the Municipal Court by the duty judge, that's where problems began.
"While we were waiting, the bailiff came out and asked to speak to us in the hallway. We were told at that time that Judge McConnell didn't do this type of wedding and we would have to go somewhere else," said Wilson. "She said he doesn't perform these type of marriages and that was left to interpretation. We didn't follow up; we made assumptions that it was based on same-sex."
Wilson says they specifically sought a public official to perform the marriage instead of a religious officiate.
"We took great precaution not to offend a minister, that's why we went to a judge to get married, never dreaming that he couldn't follow the law. That he wouldn't follow the law," she said.
Thankfully, another municipal judge stepped in to perform the ceremony. However, Wilson says that the experience tainted what was supposed to be a happy, celebratory day:
"To go through that experience when it's not pleasant and singles you out at a time in your life when you're celebrating the fact that you have the same right as everyone else, it's just not good. I don't want anyone else to go through it," she said.
Judge McConnell appears to have been in clear violation of the law, according to one expert:
Rob Salem, Clinical Law Professor at the University of Toledo, says that legally, judges do not have discretion to discriminate against performing marriages like religious clergy do. Salem says Judge McConnell is violating the oath of office he made to apply the law fairly to all people.
McConnell has not commented since Toledo News made their report.
The Supreme Court of Ohio even weighed in on the matter, issuing a statement:
"Ohio judges are independently elected officeholders. Every judge is governed by the Code of Judicial Conduct, the laws of the United States and State of Ohio, the Constitution of the United States and the State of Ohio and the Rules of Superintendence for the Courts of Ohio. When there is a disagreement by a party as to the judge's legal ruling, an appeal may be taken to a higher court. When there is an allegation that a judge has violated an ethical obligation, a complaint must be filed and the matter reviewed by the Board of Professional Conduct.  If merit has been found the matter is then sent to the Supreme Court for final determination.
The Judicial College as well as other institutions provide education to judges about new case law, statute changes, best practices, etc.  The topic of a municipal court judge's statutory powers and duties have been addressed in previous educational opportunities and will continue to be addressed, particularly in light of the recent U.S. Supreme Court's Obergefell case."
Watch a news report on the incident below:
Toledo News Now, News, Weather, Sports, Toledo, OH