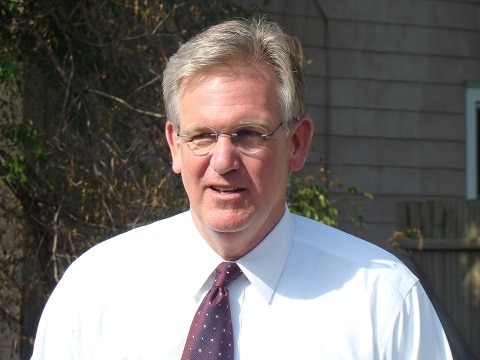 Missouri Governor Jay Nixon has issued an executive order directing state agencies to comply with the recent SCOTUS decision on same-sex marriage, reports Fox4kc.
Nixon also called for lawmakers to pass the Missouri Nondiscrimination Act, which would ban discrimination in employment, housing and public accommodations based on sexual orientation.
Speaking at a press conference yesterday, he said:
"This landmark ruling was a historic step forward for our nation, and it has some very real benefits for families here in Missouri.
"As Governor, I'm committed to protecting the rights of all Missourians, and that's why this morning I am signing Executive Order 15-04 to ensure the Supreme Court's ruling is implemented uniformly throughout state government.
"Same-sex couples now have the right to get married, but here in Missouri, individuals can still be fired for being gay.  That's wrong, it's not who we are – and it must change."
Back in 2013, Missouri GOP Rep. Nick Marshall announced plans to impeach Nixon for signing an executive order directing the Revenue Department to accept jointly-filed state tax returns of same-sex couples married in other states.
Watch a Huffington Post report on Marshall's plan to impeach Nixon below.
(Image via Wikimedia Commons)