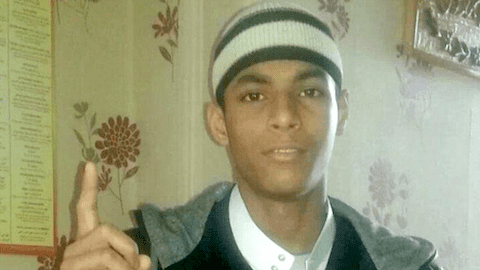 A judge sentenced a 19-year-old UK teen who plotted to fight for ISIS and once said, 'all gay people should be killed,' to three years in jail reports The Daily Mail.
Syed Choudhury, a student in Cardiff was arrested last November by an antiterrorist officer after evidence surfaced that the student was extensively researching ISIS, creating ISIS propaganda, participating in ISIS demonstrations in Gaza and attempted to find others to join him in traveling to Syria to join the organization.
Prosecutor Sarah Whitehouse noted that his extremist tendencies were first noticed in September 2012 when Choudhury was studying IT, business administration and car mechanics at Cardiff and Vale College. Choudhury's homophobia also surfaced there, with Whitehouse noting that 'he was heard to say that all gay people should be killed and they would go to hell.'
Choudhury plead guilty to preparing for acts of terrorism under the UK's section 5 of the Terrorism Act. UK Judge Peter Rook sentenced Choudhury to a total of three years and four months in prison citing the teen's rhetoric and susceptibility to radicalization as a serious risk to the public.