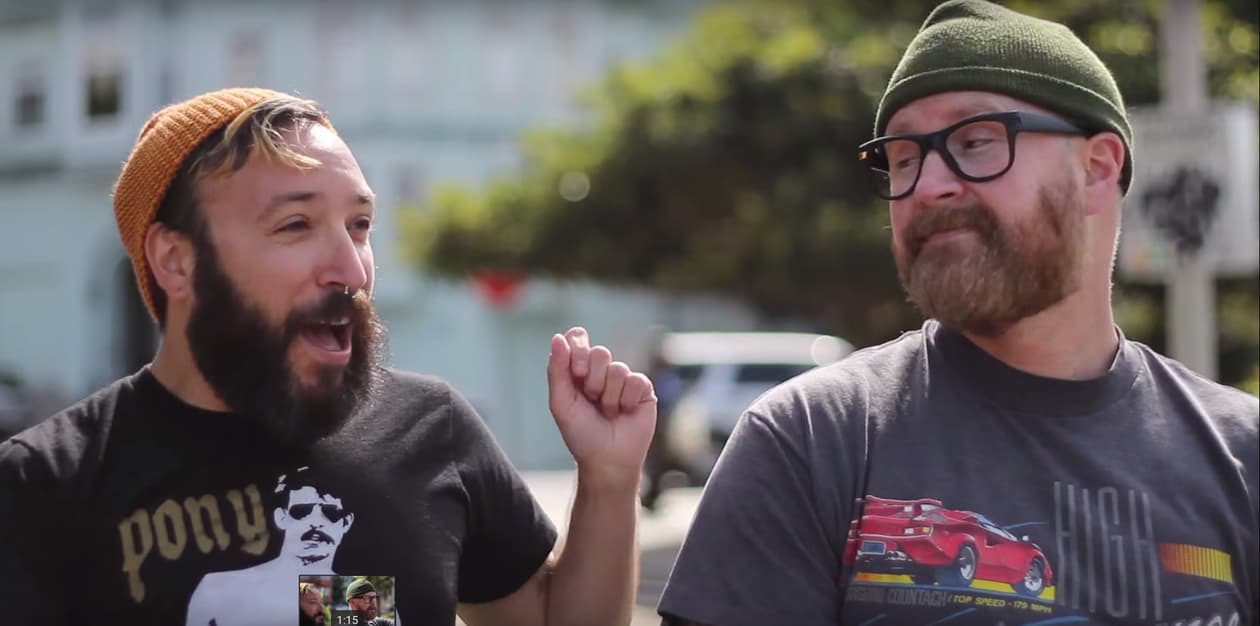 The Accidental Bear, aka Mike Enders (above right), has debuted a new web series exploring the shifting sands of life, love and culture in San Francisco.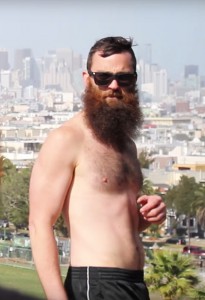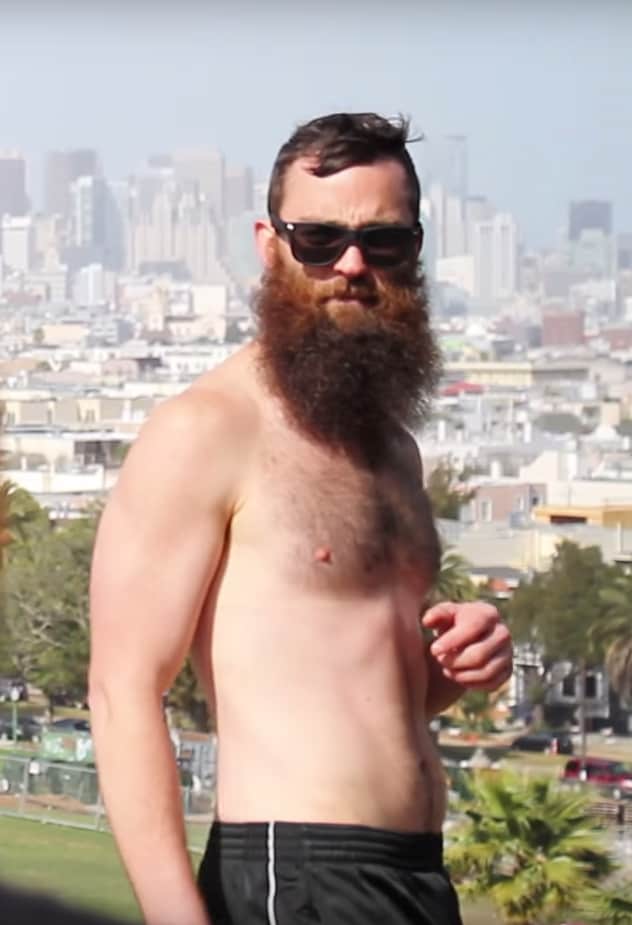 Some of the topics on tap in "This Town: San Francisco": "[G]entrification, drought, rental pricing, and within the LGBT community, body image, race, aging and much more, but most importantly, poking fun at ourselves as a community in order to start conversations and making change."
The series has already debuted 3 (and a half) episodes which stick true to Enders' signature style. The pilot season will include a total of 6 episodes and feature music from LGBTQ musicians in an effort to cross-promote and encourage within the community.
Enders has also recently written on his site about the struggle of maintaining the 'blog life' in an era when bloggers are simultaneously viewed as tastemakers yet mostly work for free. In an open letter titled, "How Much Is Your Favorite Blogger Worth to You?" Enders writes,
What started as a fun hobby has now turned into a full-time job, my passion, my identity, my life and I wouldn't change a thing.
Of course I am a little biased when it comes to the subject of monetizing blogs and have been campaigning like a mad man for my followers, readers, and fans to donate to my Patreon Page where I have challenged them to help me make at least a San Francisco minimum wage by the site's 5 year anniversary on Dec 10, 2015 or I may have to shut down the site (cries into palm of hands), which would make no logical sense since the site and content continue to expand and improve. […]
We live in a society where we are use to getting all of our internet content for free. Long gone are the days of magazine subscriptions, well, not entirely gone. Blogs now have taken over as a reliable resource in which we get our news, learn first about new musicians, bands, artists, photographers, theater performance, fashion designers, latest porn stars, and let's not forget gossip. Bloggers are now the middle man between these above mentioned, PR and promotion companies. The term I was first called while working with HBO on Looking, and resisted at first was an 'influencer.' I have come to really enjoy and embrace that title.
Enders adds,
"Don't forget we are humans mostly working for free…Some of us really do work our asses off and are making a difference in the world. Others are looking at Cat Tumblrs, and that is awesome too."
You can contribute to Enders' Patreon page HERE.
And check out the episodes of his new web series, below: