Christian evangelist and preacher Ray Comfort (below right), executive producer of the new anti-gay film "Audacity," plans to fly a deceptive, rainbow-colored banner like the one shown above over 11 U.S. cities to promote it.
Comfort told the right-wing site World Net Daily:
"I wanted to do everything I can to get 'Audacity' out of the church and into the world. My big fear is that it's going to stay within the [proverbial] choir. My concern is for the lost and this movie is made for the lost, so one way to get the lost's attention is to fly a four-story-high banner across San Francisco and 10 other cities throughout the U.S., so we're going to do that. I hope it gets people's attention."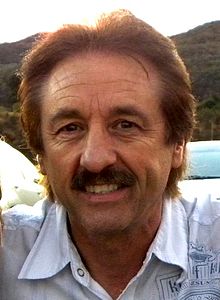 According to the film's website, the banner will fly over San Francisco for two days in late August, before heading to New York, Los Angeles, Dallas, New Orleans, Portland, Seattle, Austin, Houston, Denver and Colorado Springs. And, if people want to fly the banner over their city, they can do so for the low, low price of $3,400.
More on "Audacity" from WND:
Comfort said the movie is meant to reach homosexuals and non-Christians without condescending to them.
"This movie paints a very clear gospel message, and it goes into the issue of homosexuality and Christianity in a very loving, compassionate, but uncompromising, way," he said. …
"We are like doctors with a cure to cancer," he explained. "We're like someone who's standing around watching a four-year-old drown in the swimming pool when we have the ability to jump in and save them. We can't stand on the sidelines.
"So we've got a commission given to us: 'Go into all the world and preach the gospel,' and every preacher and every Christian should see that as a moral obligation and say to themselves, 'Love can't stay silent,' because hell is a very real place, and we don't want anyone to end up in hell."
Anti-gay Oregon bakers Melissa and Aaron Klein, owners of Sweet Cakes, included copies of "Audacity" in packages they sent recently to West Coast LGBT groups. The packages also included cakes decorated with the words, "We Really Do Love You."
Out lesbian writer Camille Beredjick, who screened "Audacity" on the day of the U.S. Supreme Court's ruling in Obergefell v. Hodges, had this to say about the film at Patheos: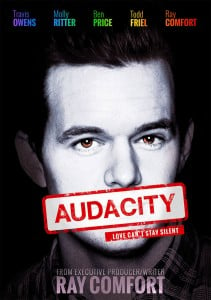 Clocking in at a little over 50 minutes, this film is a true work of hilarious nonsense. Some Christian movies of this nature make you weep for children who are clearly being abused, or leave you consumed with thoughts about extremists who are actively plotting your death. This is not one of those movies.
The target audience is not "homosexuals" seeking to repent, but supportive Christians who aren't doing enough to marginalize and harass their LGBT friends and family. Peter says over and over that he loves gay people, that he doesn't think they should be stoned, that he wants the best for them. Viewers are supposed to see themselves in him. But he also sends people Ray Comfort videos, so can we really trust him?
Now that I own it, I might watch this film again with a group of friends and turn it into a drinking game. And then I'll revel in the fact that I can now get married in any state I want.
You can watch the film in its entirety below.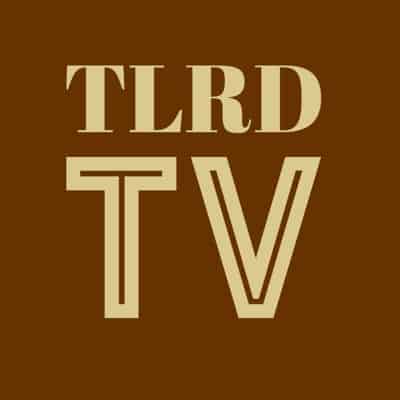 Comfort happens to be close pals with certified rotten anti-gay nut Kirk Cameron.