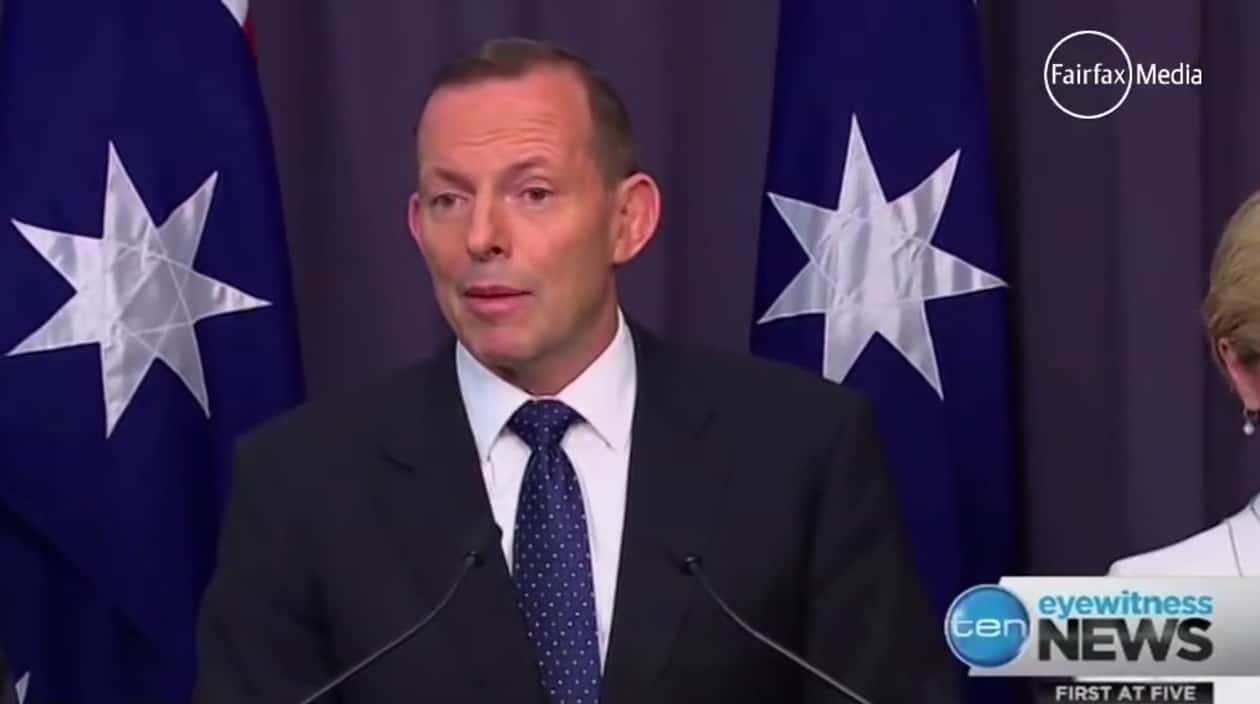 Australian Prime Minister Tony Abbott shut down proponents of marriage equality in a closed door meeting of the liberal party coalition Tuesday.
Abbott, who is on the record as being adamantly opposed to same-sex marriage, said he would not entertain a motion from MP Warren Entsch on allowing a parliamentary vote on same-sex marriage where liberal party members would be allowed to 'vote their conscience' rather than stick to the party's publicly espoused anti-equality stance.
In a press conference intended to discuss coal emissions, Abbott told reporters that the discussion on same-sex marriage was unexpected and "spirited." He added that the liberal party may reconsider its position on same-sex marriage in the future and that it would like to see the issue put to a national vote or plebiscite.
MPs were split 60/30, with the majority in favour of maintaining the coalition's position that marriage should be between a man and woman. […]
"The last thing you should do is dud the people who voted for you," [Abbott] told reporters in Canberra."If you support the existing definition of marriage between a man and a woman, the coalition is absolutely on your side."But if you would like to see change at some time in the future, the coalition is prepared to make that potentially possible."
Liberal MP Warren Entsch, who is set to introduce a cross-party bill to allow same-sex marriage on Monday, said he was disappointed by the outcome, but not angry. He conceded his cross-party bill was doomed to fail.
"Given today's decision, the likelihood of failure – should it come to a vote – is assured," he said in a statement. […]
Greens MP Adam Bandt said Mr Abbott has signed the death warrant on his government after siding with a "vocal homophobic minority".
Watch a news report below:
https://www.youtube.com/watch?v=fsa42NX-UJI