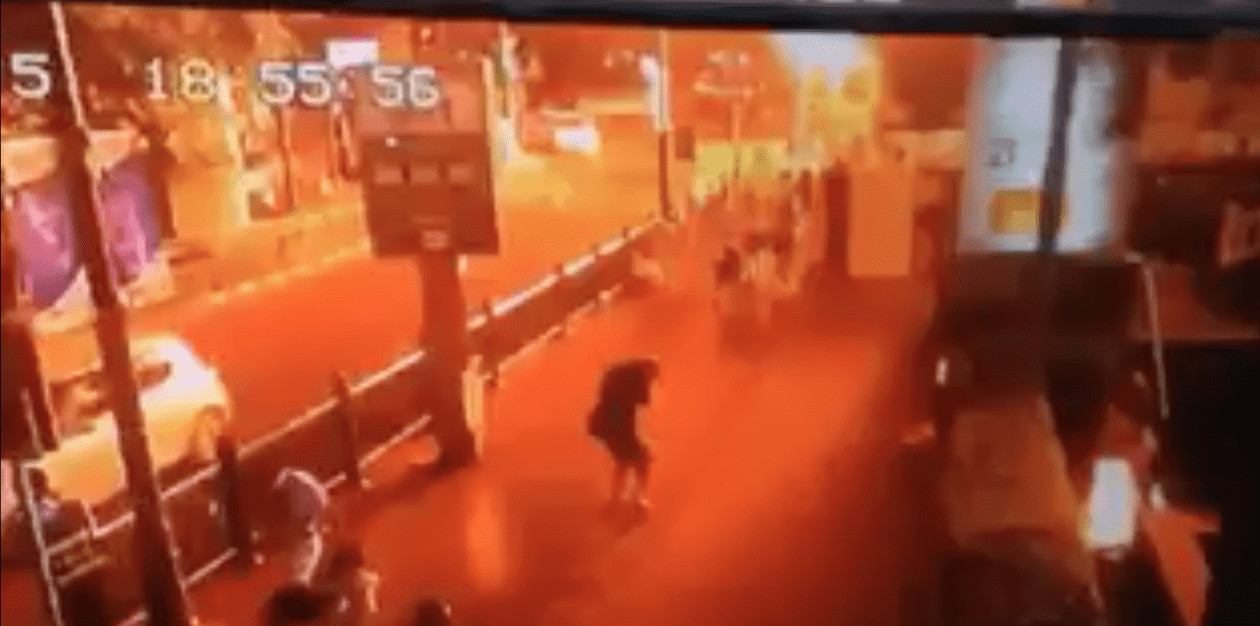 An explosion near one of Bangkok's largest Buddhist shrines and popular tourist attraction has killed at least 27 people and injured more than 80 others, according to reports, and injured dozens of others. The death toll is expected to climb.
The explosion took place at 7 pm local time near the Erawan Shrine at the Ratchasprong intersection. A second bomb reportedly in the same area was being defused by a bomb squad, according to reports. Charred motorcycles were spread across the area. Eyewitnesses reported that the bomb was aboard a motorcycle.
At least 45 vehicles were damaged, according to the Bangkok Post.
Reuters reports:
"The perpetrators intended to destroy the economy and tourism, because the incident occurred in the heart of the tourism district," Defense Minister Prawit Wongsuwan told Reuters.
The Erawan shrine, on a busy corner near top hotels, shopping centers, offices and a hospital, is a major attraction, especially for visitors from East Asia, including China. Many ordinary Thais also worship there.
The government would set up a "war room" to coordinate the response to the blast, the Nation television channel quoted Prime Minister Prayuth Chan-ocha as saying.
Developing…
A video posted online shows the moment of the explosion.
https://twitter.com/dekdue_03/status/633257846969208832/video/1
An explosive at Ratchaprasong intersection killed at least 1 person. pic.twitter.com/67TFLLV0Wu

— Bangkok Post (@BangkokPostNews) August 17, 2015
The Bangkok Post reports that police have safely detonated at least one more bomb:
EOD police have detonated at least 1 more bomb in Ratchaprasong area.

— Bangkok Post (@BangkokPostNews) August 17, 2015
Please click HERE and LIKE our page on Facebook. Select "get notifications" in pulldown menu to receive our headlines in your feed.