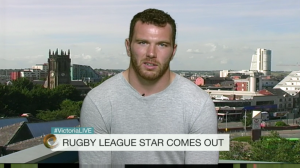 Keegan Hirst, the Batley Bulldogs captain who over the weekend became the first professional rugby league player to come out publicly as gay, is speaking out about the positive reactions he's received from teammates and those on social media since his revelation.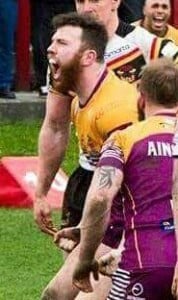 Said Hirst to BBC 2's Naga Munchetty:
I told two of my close teammates first and they were both fantastic and took it really well. One of them said he knew all along. Really supportive. Got behind me 100%. And then of course when it got filtered out to the rest of the team and coaching staff, nothing but positive messages. It's really, really overwhelming.
In the interview, Hirst shared why he decided to come out now, how his wife took the news, when he realized he was gay, and whether he sees himself as a crusader for a cause.
"I suppose it'll break down stereotypes. And that can only be a good thing. I'm just trying to get that message across. It's okay."