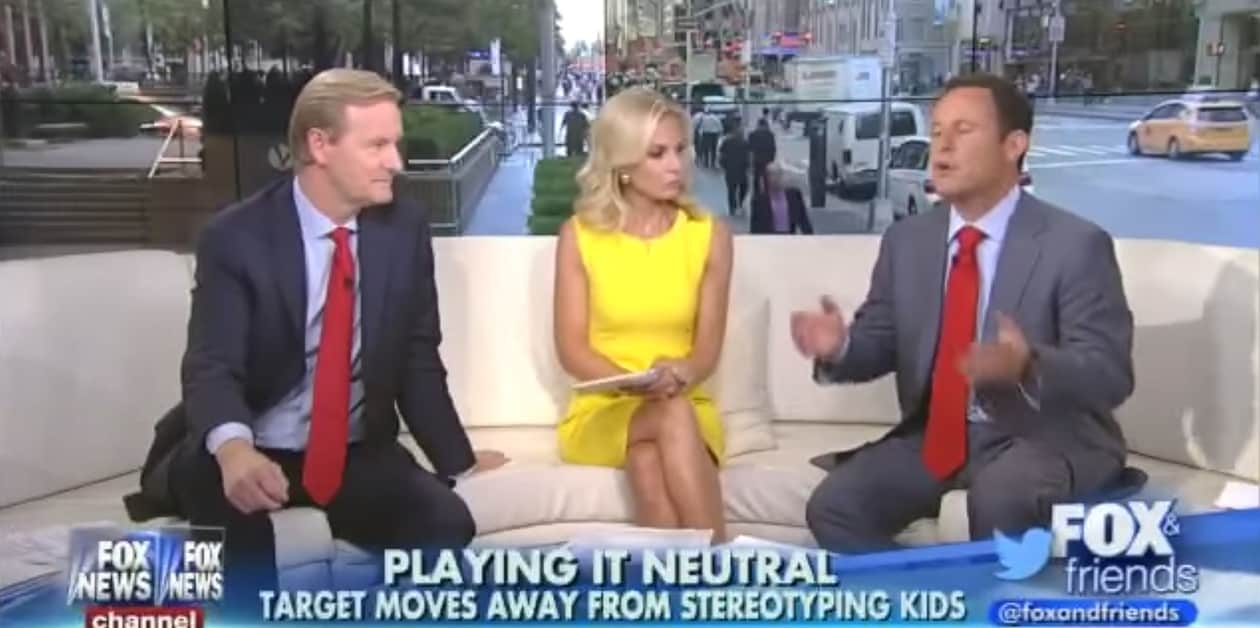 On Monday, FOX morning show FOX & Friends took on the subject of Target's decision to remove gender specific labels from its toy aisles along with a few other areas such as home and entertainment.
Being a bastion of sensitivity, the folks at FOX wondered aloud "Have the PC police gone too far?" and "Who are we helping?"
"Is this going to confuse you? I know it's going to confuse me," Alcides Segui of Fox affiliate WTVT laughed. "And they're doing it not only at this store here in Tampa but all Target stores across the country."
"Wow!" Kilmeade exclaimed following Segui's live report.
"How many times have you gone into a store — when I go to buy glasses," Doocy remarked. "And all of them are up on the wall, I will ask the person, 'Are these men's or women's?'"
Hasselbeck, however, predicted that the signage would not be a problem for her children because they would "end up self sorting" the toys.
"But who are we helping?" Kilmeade wondered. "The nine people who are upset by this? If you go buy a gift for a boy who is nine or six or a girl who is nine or six, you want to be able to go to that section and pick out a toy they might want."
"Now you have to sit there and look at a blended area and wonder, 'Is this for a boy or a girl,'" he complained. "There's going to be some unhappy boys and unhappy girls now."
Watch the video below: