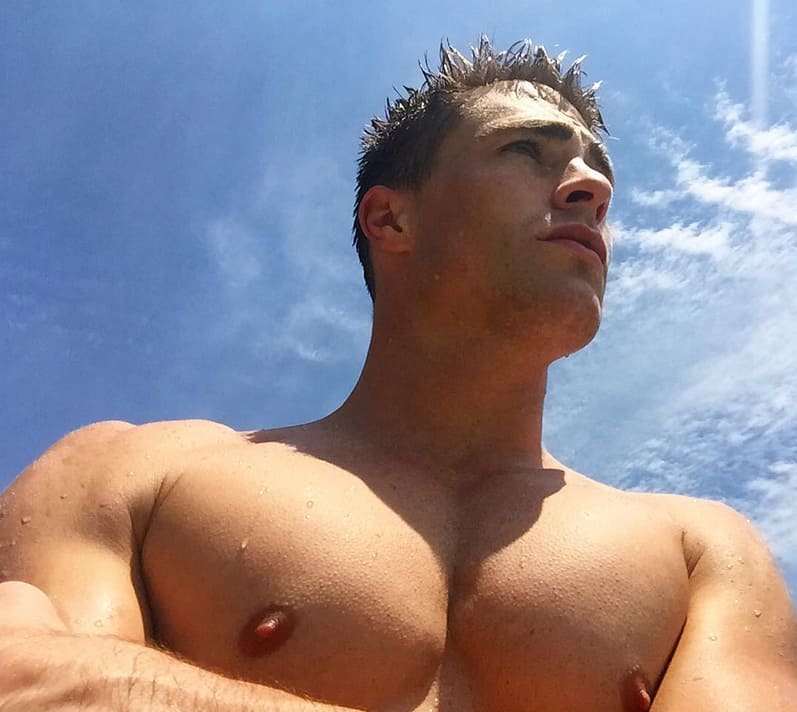 Colton Haynes is no stranger to baring his chest on Instagram.
The Arrow hunk, however, is bringing even more beefcake than usual with a pec-tactular post.
Sharing the above pic, the actor wrote on Instagram, 
I understand what it's like now ladies…I get it. Life just gets alot more complicated when ur a big chested blonde.#ShamelessChestie #TennesseeTits#Baywatch #BaeWatch #FamilyLakeDay
How does Colton's latest selfie stack up to his others in Miami, Spain, and, of course, at the gym?