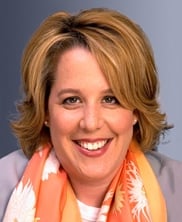 Roberta Kaplan, the lawyer who successfully fought Edie Windsor's DOMA case before the Supreme Court in 2013, has filed a lawsuit to overturn Mississippi's ban on adoptions by same-sex couples.
Mississippi is the only state that outright bans gay couples from adopting.
The New York Times reports:
"We've come so far here just recently; it's pretty amazing the speed of the change," said Janet Smith, a plaintiff in the case, who is seeking to adopt the 8-year-old daughter, Hannah Marie Phillips, she is raising with her wife, Donna Phillips.
Because of the adoption ban, Ms. Smith has no official status in Hannah's life, Ms. Phillips being her only legal parent.
"We've had no problem, but I am in the military, so I could be called or activated at any time, and we are concerned about the legal aspects for Jan if something happened," said Ms. Phillips, who is a captain in the Mississippi Air National Guard.
According to the 2010 Census, 29 percent of the 3,484 same-sex couples currently living in Mississippi are raising children under the age of 18 in their homes.
"Mississippi's ban on adoption by gay and lesbian couples blatantly discriminates against loving families, unfairly harms innocent children, and plainly cannot be reconciled with the constitutional guarantees of due process and equal protection as recently interpreted by the Supreme Court," said Kaplan in a statement.
Mississippi's gay adoption ban was signed into law in 2000 by then Gov. Ronnie Musgrove, who has since expressed regret for backing the discriminatory measure.