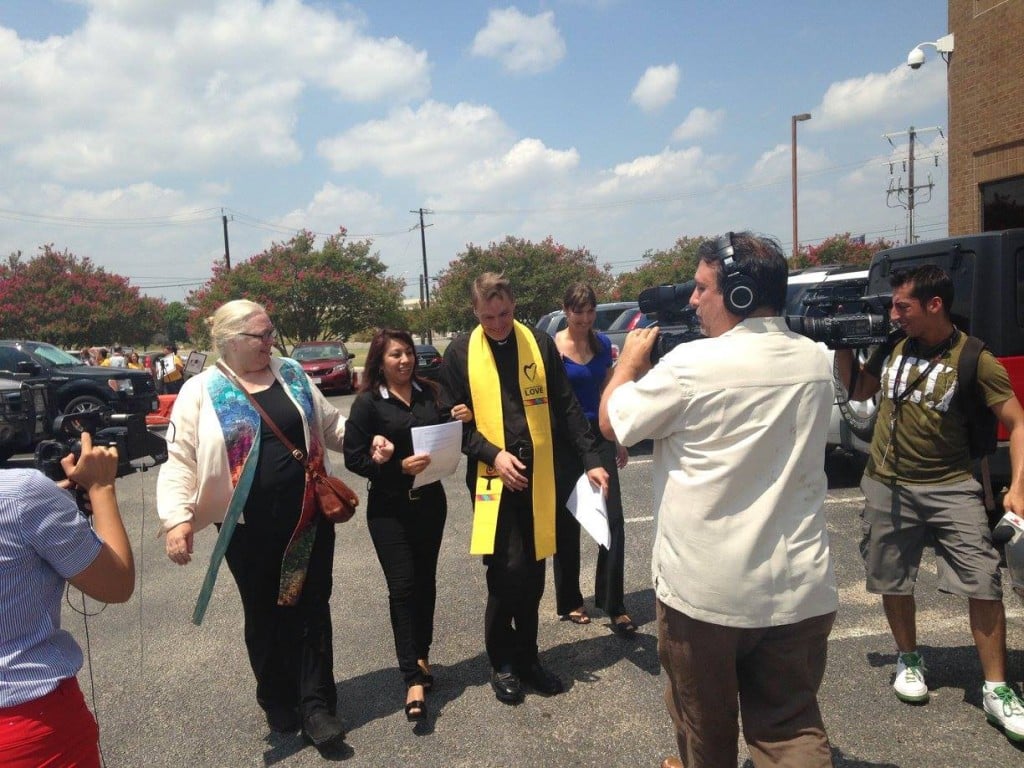 After more than two months living in sanctuary at an Austin church, a lesbian Guatemalan immigrant is finally free to return to her partner and their food truck business.
In early June, Sulma Franco took refuge in a makeshift apartment at Austin's First Unitarian Universalist Church, reviving a tradition of immigrants seeking safe haven at places of worship. On Tuesday, Franco was released under an order of supervision by Immigrations and Customs Enforcement.
An LGBT activist in Guatemala before fleeing the Central American country in 2009. Franco is seeking asylum in the US because she fears persecution and violence due to her sexual orientation if she's deported. Stephanie Taylor, one of Franco's pro bono attorneys, said her client will now be required to check in with ICE in one year.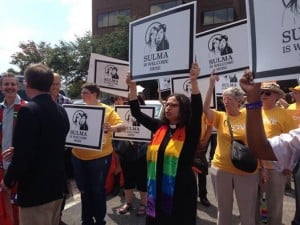 "This is a victory, but it's by no means a permanent victory,"  Taylor told Towleroad. "It's a small victory in a long battle that we have. Now she's able to move forward with her underlying case without the fear of being arrested or deported."
Accompanied by 30-40 LGBT and immigration activists, Franco traveled on Tuesday to the ICE office in San Antonio to apply for a stay of deportation. Franco was apprehensive about going inside because the last time she went to an ICE office, she was arrested and spent eight months in detention facilities before her partner was able to post bond.
This time, Franco entered the ICE office accompanied by Taylor and two ministers from the Austin church (above). Taylor said ICE is now processing the request for a stay of deportation, and she expects it to be granted since the agency released Franco under an order of supervision.
Taylor credits media attention and community involvement for Tuesday's victory, and she hopes Franco's case has drawn attention to the plight of LGBT asylum-seekers. According to the Center for American Progress, there were 267,000 LGBT undocumented immigrants in the US in 2013.
"ICE now knows that the community is watching, that these aren't people that they can just arrest, deport, whisk away to detention centers, and not have the community stand up and hold them accountable for it," Taylor said. "There are a lot of Sulmas out there, and I think it's amazing what she's been able to do in terms of shedding light on her situation."