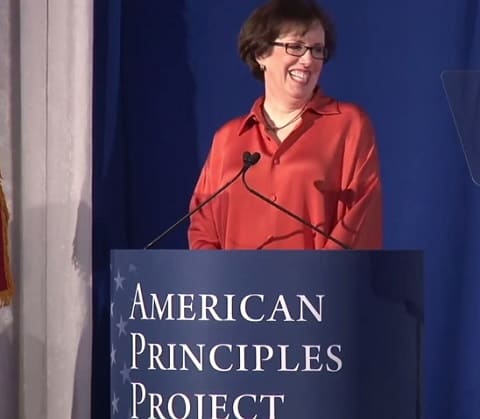 The Republican National Committee (RNC) has approved the First Amendment Defense Act (FADA), a resolution that would prevent the federal government from acting against businesses and non-profits that discriminate against married same-sex couples.
The ACLU has called FADA "a Pandora's Box of taxpayer-funded discrimination against same-sex couples and their children," as Think Progress reports. 
The resolution references a number of cases where private business owners have faced legal consequences for refusing to serve same-sex couples and mentions individuals – including Melissa Klein and Kelvin Cochran – who have faced public scrutiny for their anti-gay views, suggesting that all of these people are victims of "intensifying hatred and intolerance."
The Human Rights Campaign (HRC) has come out against the legislation, saying it would undermine the rule of law and promote taxpayer-funded discrimination. "The right to believe is fundamental, but the right to use taxpayer dollars to promote discrimination is not," said JoDee Winterhof, Senior Vice President for Policy and Political Affairs for the Human Rights Campaign.  Winterhof added,
"It's no wonder the RNC attempted to keep quiet its support for a reckless and irresponsible bill that would promote discrimination with taxpayers' money and reward discriminatory actions by federal employees with taxpayer funding. Those Republican candidates who choose not to speak out against this RNC resolution should not be shocked when LGBT Americans choose to not give them the benefit of the doubt next November."
Ellen Barrosse (above), RNC chair of the Conservative Steering Committee and Delaware Mother of the Year, said that FADA is nothing to do with discrimination. Rather, she argues, it is "an attempt, for those of us who are people of faith, to protect religious organizations."
https://twitter.com/US4USA/status/574590743253139458
Watch Barrosse receive the 2015 Human Dignity Leadership Award from anti-gay think tank American Principles Project below.